Meagan Good and Husband Devon Franklin Divorce after 9-Years of Marriage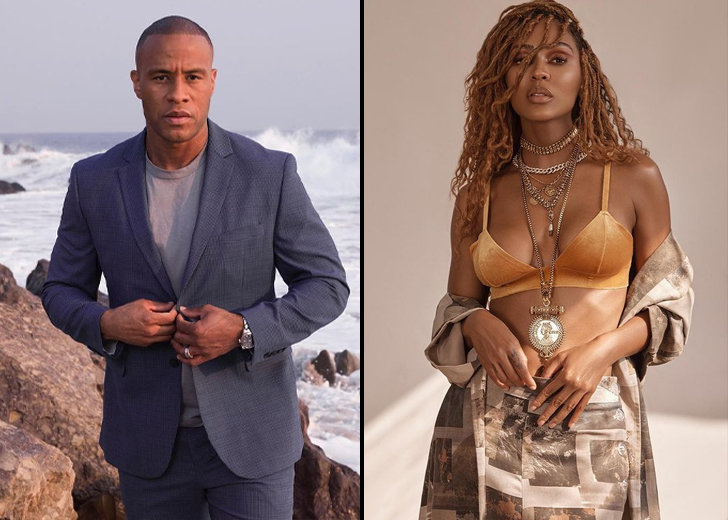 Meagan Good and her husband, DeVon Franklin, are filing for divorce.
After nine years of marriage, it has now been confirmed, by People magazine, that the couple has decided to get a divorce.
The rumored divorce comes just days after Good congratulated her husband for wrapping up filming for his new Television show on Instagram, writing, "Congratulations my love."
"After much prayer and consideration, we have decided to go into our futures separately but forever connected," Good, 40, and Franklin, 43, share in a joint statement.
The couple said that there is no one at fault, and their decision comes from them believing that it is the next best chapter in the evolution of their love.
The pair share their gratitude for the time they've spent together and are thankful to God for blessing their lives with each other.

Meagan Good with her husband, DeVon Franklin. (Photo: Instagram)
Meagan Good and Her Husband's Relationship
In May of 2011, Good and her husband started dating after working on the film Jumping the Broom together. They planned to do a Daniel-style fast in September, giving up meat, bread, and sweets for 40 days.
Franklin got down on one knee and proposed to Good after ten months of dating and actively getting to know one other. In 2012, the pair tied the knot.
The pair had no children together despite being married for nine years.
Good talked of having a kid in December 2020. The actress announced a 30-day fitness challenge on Instagram at the time and disclosed they were going to try for a baby.
In 2015, the pair collaborated on a book called The Wait. Franklin admits in the book that he had been celibate for ten years, and Good had been celibate for one year before their marriage.
Their book centers on celibacy and how mastering delayed gratification can impact every area of life, from finances to family relationships.
They attributed their healthy relationship, professional success, and inner peace to their decision to wait to have sex until after they tie the knot.
How Meagan Good Met DeVon Franklin
Franklin realized he loved the Lord as a child growing up in Oakland.
He aspired to work in the entertainment industry as well, and while interning for Will Smith's management team at the age of 18, he got his first taste of it.
He fought to stay faithful to his religious values throughout that period. In his early twenties, he became celibate and waited for God to reveal his wife.
After being in a four-year relationship that had become destructive, Good met her husband after arriving on the set of the romantic film, unsure of what the future held for love.
She immediately wished that she could be with someone like Franklin after seeing him.
Good returned home after the filming was over and abandoned her relationship with the man she had been dating.