How Many Children Does Maura West Have? A Look into Her Personal Life
Maura West has five children, two of whom are following in her footsteps.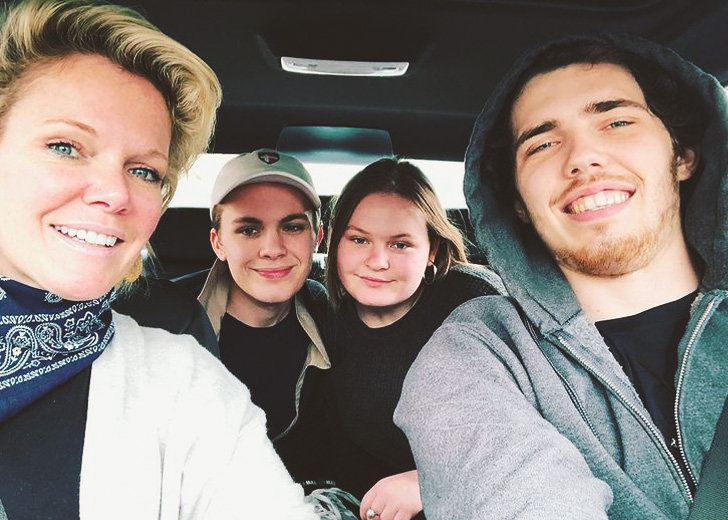 Maura West rose to fame after being cast as Carly Tenney Snyder in As the World Turns in 1995. The role not only started a very successful acting career for the actress but also resulted in her current family.
West attended Boston University and graduated with a Bachelor's degree in fine arts. She caught the eye of As the World Turns' casting director through a college production in Boston.
The same year that she was cast in the show, she married director, Jonathan Knight. Their marriage lasted four years, and during that time, they welcomed son Benjamin Crawford West Knight in June 1996.
Maura West Married Scott DeFreitas
As the World Turns was notorious for being a show whose co-stars fell in love frequently. Cast members such as Colleen Zenk Pinter and Mark Pinter, Kelley Menighan Hensley, and Jon Hensley had all met through the show.
The same happened to West, who got separated from Knight in 1999. On January 22, 2000, the actress married Scott DeFreitas, who plays Andy Dixon on the show. DeFreitas proposed to her at Yankee Stadium because she is a huge fan of the New York Yankees.
A few months after tying the knot, she gave birth to her first child with DeFreitas, son Joseph Peter DeFreitas (Joe West), on March 29, 2000.
A few days before her and DeFreitas' second anniversary, the couple welcomed their second child and first daughter together, Katherine Marie, on January 9, 2002. 
West and her actor husband expanded their family by adding two more kids — son Basil John DeFreitas (born January 30, 2007) and daughter Birdie DeFreitas (born June 16, 2009).
Maura West's Son Basil Has Autism
West has been vocally supportive of those with autism for a long time. Her son Basil John DeFreitas also has autism, and she often takes to social media to show her appreciation for him.
On World Autism Awareness Day on April 2, 2021, she posted two pictures of Basil on her Twitter and called him her hero.
Two Children Pursuing Acting
Like West, two of her children — son Joe West and daughter Katherine — are pursuing acting. 
Joe made his professional acting debut in 2013 after being cast in NBC's Sound of Music. It was a three-hour production based on the original 1959 Broadway production of The Sound of Music, which had won a Tony Award for best musical.
Joe, alongside six other young actors, joined Carrie Underwood and Stephen Moyer. The seven young actors played Capt. Georg von Trapp's (Moyer) children who are being looked after by a young governess named Maria (Underwood).
Some of Joe's other acting credits include The Crazy Ones (2014), Boychoir (2014), and Ruff-Ruff Tweet and Dave (2015).
As for Katherine, she is attending SUNY Purchase Conservatory of Theatre Arts to earn a BFA in acting. West announced the joyous news via her Instagram and expressed her excitement about her daughter's future.