Matthew Perry and Ex-fiancee Molly Hurwitz Split Twice ━ a Look At the Ex-couple's Love Life
"Sometimes things just don't work out and this is one of them. I wish Molly the best," said Perry after making headlines for breaking up with fiancée for a second time.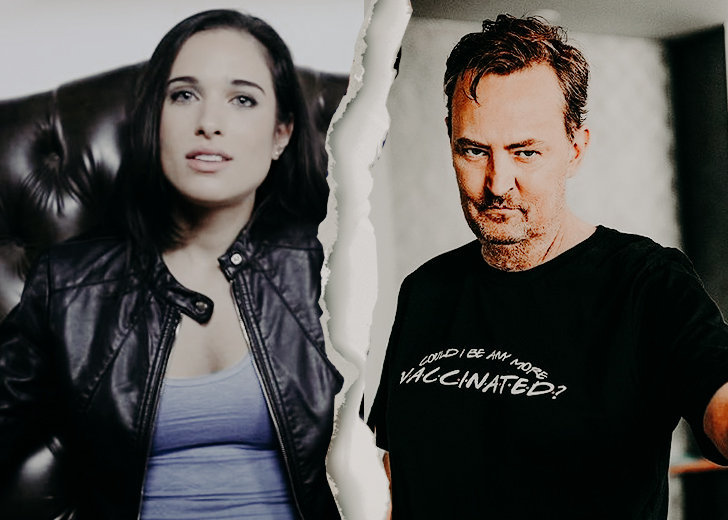 Matthew Perry called off his engagement with fiancée Molly Hurwitz sometime in May 2021 and put out a public statement to let his fans know. 
The actor exclusively confided to People with the news of his breakup from the literary manager. His statement to the outlet read, 
Sometimes things just don't work out and this is one of them. I wish Molly the best.
The 51-year-old actor had been in a relationship with Hurwitz since 2018 and decided to put a ring on it in November 2020. 
Even back then, he let the outlet know that he had decided to get engaged. He claimed that he was extraordinarily lucky because he just so happened to be dating the greatest woman on the face of the planet at the time. 
Not the First Time They Broke Up
However, this was not the first time that the former couple made headlines for calling it quits on their relationship. Back in May 2020, In Touch Weekly published an exclusive report claiming that the two had parted way after dating for two years. 
At the time, a source with the outlet reported that the couple had "very recently" split, albeit on amicable terms. Another source had previously noted that Hurwitz had been a positive force in the actor's life. They said,
Molly is a fun and quirky girl. She's not a hard partier and has been a good influence on him. She's been his rock in recent months.
Nobody Remembered Seeing Perry So Happy
Those claims were backed by yet another insider, this one with US Weekly, who claimed that Perry's inner circle was eager to see him settle down with the New York native, especially his fellow Friends costar Courteney Cox.
Additionally, the insider spilled that Hurwitz preferred to spend nights in his private cinema watching movies and having home-cooked meals. Apparently, she made him feel positive and confident. 
So much so that the source stated nobody remembered seeing Perry so happy, and being with Hurwitz had brought a spring in his step that wasn't there before. 
Going Public with the Relationship
The former flames were first sighted together in December 2019. Approximately a month after their first public outing, reports of Perry and Hurwitz getting into a romantic relationship started surfacing. 
In January 2020, a source with US Weekly came forward with the claim that Hurwitz was not with Perry for the fame. Still, she couldn't help but secretly love the attention she'd been getting because of their relationship.
The following February, Hurwitz decided to make their relationship Instagram official. However, to everyone's surprise, Hurwitz's post implied that the two had been an item for much longer than previously believed. 
In the post, she announced that it was Perry's second Valentine's day with her, but it was still his first as an Instagram influencer. She then concluded the caption with a happy Valentine's Day wish for her then-beau. 
Prior to his relationship with Hurwitz, Perry was in a six-year-long relationship with actress Lizzy Caplan before the two quietly broke up in 2012.