What Happened to Matthew Mindler? Child Actor Found Dead near University
Authorities have not revealed the reason for Matthew Mindler's death.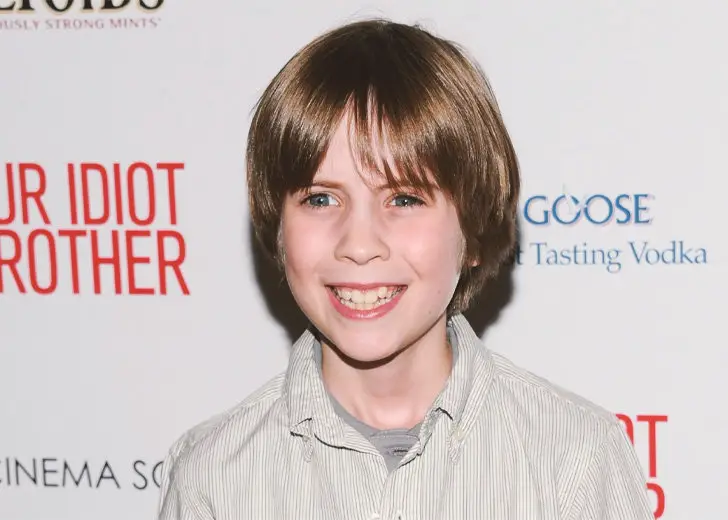 On August 26, Matthew Mindler was reported missing. Mindler was a former child actor who began his acting career in 2009 as "Halloween Boy" in the series As the World Turns. 
He also had roles in films like Frequency and Bereavement and appeared on Late Show With David Letterman in 2010 and Last Week Tonight With John Oliver in 2015. His last project was the movie Chad: An American Boy, which premiered in 2016.
But Mindler was best known for the 2011 comedy-drama movie Our Idiot Brother, which starred Paul Rudd, Elizabeth Banks, and Zooey Deschanel. Mindler played River, the son of Liz (Emily Mortimer) and Dylan (Steve Coogan), who is heavily controlled by his parents and therefore unable to express himself.
So what happened to Matthew Mindler?
Matthew Mindler Found Dead
The former child star was confirmed dead on August 28 after he went missing from Millersville University, where he was enrolled as a freshman. He was only 19. 
Millersville University President Daniel A. Wubah confirmed his death with an announcement to the student body. Addressing the note to the campus community, Wubah offered his condolences and prayers to Mindler's family and asked for kindness and support from the campus community and students. 
In the statement, Wubah revealed Mindler was found dead in Manor Township near the college campus on the morning of August 28. He was later taken to the Lancaster County Forensic Center by the coroner for further examinations.
The officials have not shared the cause of death, or whether foul play is suspected.
Missing from College Campus
The local law enforcement agencies and university police have been searching for the 19-year-old since August 26.
In a news release from the school, he was last seen leaving his dorm room at West Villages just after 8 p.m. on August 25 and walking toward a parking lot area. He had attended classes the day before. 
According to the surveillance footage from inside the residence hall, Mindler was wearing a white Millersville University hooded sweatshirt with black stripes on the arms, dark jeans, and white sneakers in the surveillance footage. He was also seen carrying a bookbag. 
But after failing to return to his room or return phone calls from his family, the University filed a missing adult report with the National Crime Information Center on August 26. His mother, Monica Mindler, noted that her son has not acted in several years.
At the time, university officials said that the campus staff was working with the Mindler family to find the college freshman.