Who Is Matthew Lillard's Wife of 21 Years? Get To Know Her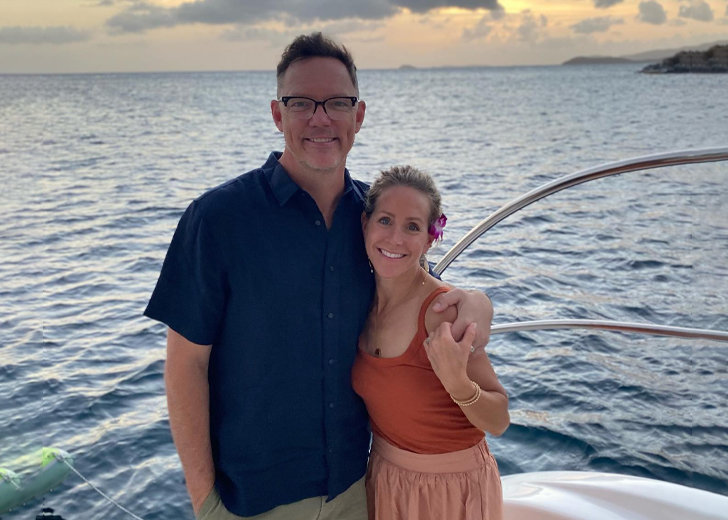 Matthew Lillard starred as Dean Boland for four seasons straight on the NBC comedy-drama series Good Girls.
Lillard's Boland was a cheating car salesman, husband, and father of four whose foolish financial decisions ended up pushing his wife, Beth, into a life of crime. 
But in reality, Lillard's life is nothing like Boland's, even though he is a husband and a father. 
The actor has been married to his real estate agent wife, Heather Helm Lillard, for 21 years, and together they have three kids.
He met his wife in the late 90s at a party and was so infatuated with her that he invited himself to her friend's wedding in Italy after learning about it.
The couple married in 2000 and two years later welcomed their first child, daughter Addison. 
In 2004, they welcomed another daughter, Macey, and their son, Liam, was born in 2008. The family reportedly lives in Los Angeles, California. 
Matthew Lillard's Wife and Their Relationship Now
Lillard is a doting father, but he and his wife keep their children out of the limelight as much as possible.
But the actor shares glimpses of his married life on his social media now and then. 
On August 7, 2020, the couple celebrated their 20th wedding anniversary. Lillard took to Instagram and posted a tribute for his partner, posting a series of snaps from their romance over the years.
The first image was at a party with a group of friends, and the second was from their wedding day. 

Matthew Lillard's photo of wife for Valentine's Day (Source: Matthew Lillard/Instagram)
The last image was a more recent image of the couple.
"20yrs of marriage goes by so fast when you're partnered with your best friend. I love you, Heather Lillard," the actor added in the caption. 
The actor also wishes his spouse every year on Valentine's Day without fail. 
In 2020, he uploaded a black-and-white photo of her and mentioned in the caption that they had been together for the past 22 years, 
And for this year's Valentine's Day, he uploaded selfies of him and his life partner chilling at home and on a trip. 
"She is my sugar, my spice, and everything in between. I love you, my dear... always will," Lillard wrote in the caption. 
Matthew Lillard on Being a Husband and a Father
It seems the actor genuinely loves a quiet life with his wife and kids. 

Matthew Lillard on POPSUGAR Entertainment (Source: POPSUGAR Entertainment/YouTube)
In October 2012, during an interview with POPSUGAR Entertainment, the actor opened up about his directorial debut with SLC Punk. 
He also touched upon his personal life as a father and a husband. The actor shared he loved being a dad and considered himself "a good father."
Similarly, he also mentioned that he loved being a husband and claimed he was a good one. 
"Those guys that get married are like 'I can't believe I am doing this' but I was like 'oh thank god,'" added the Scream star. 
Lillard also touched upon his love for independent films but admitted that they were not always profitable. 
Therefore, he had to resort to doing mainstream movies, which fortunately he loved equally and allowed him to "feed [his] kids."