Matt Agnew Now — On His Life after 'The Bachelor' and Chelsie McLeod
Matt Agnew presently works as a data scientist in Sydney.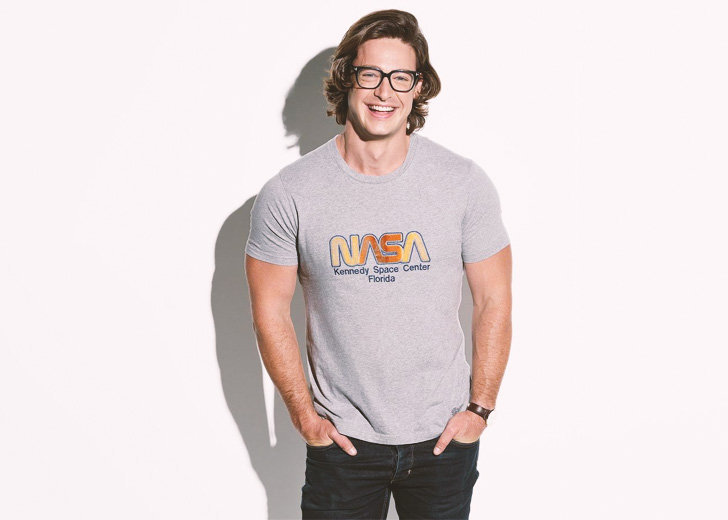 Matt Agnew is a 34-year-old astrophysicist and reality TV star from Melbourne. He is probably best known for his appearance on the seventh season of The Bachelor Australia in 2019. At the end of the season, he ended up with his castmate, Chelsie McLeod.
But the Aussie couple's relationship lasted for just two months, as they publicly split in November 2019. Since then, Agnew, especially, has kept a low profile in the media, making fans curious about his recent life events.
Now, after his stint on the dating show and ending his dating life with his ex-girlfriend, what is Agnew doing in 2021?
Matt Agnew Works as a Data Scientist in Sydney Now
Speaking with Dailymail on September 21, 2021, Agnew confirmed that he had been secretly living in Sydney's inner suburb with his pet Labrador, Pluto, at present.
He shared that he shifted to the new place in September last year after he was forced to move out of his two-bedroom 1890s Richmond home back in March.
He reportedly had been paying $470 per week since December 2017 for the inner-city home in West Richmond.
"After lockdown last year I just wanted a bit of a change of scenery...but it didn't quite go to plan," the reality TV star said of his move.
The publication further revealed that he works as a data scientist, which Agnew feels is "really fun" and has "enormous real world application."
Former 'The Bachelor' Star's New Look Is Alluring
Just this week, on September 19, the handsome astrophysicist took to Instagram to share a shirtless picture of himself while flaunting his etched abs, bronze tan, long Tarzan-inspired locks, and full beard.
 He complimented his look with a pair of blue trousers, a matching watch, and glasses while holding a red coffee cup in one hand.
Through his caption, he implied that it was a beautiful day, adding a sun emoji and tagging his location as Sydney.
"I've forgotten my last name, can I have yours?" a fangirl, impressed by his new avatar, dropped a pickup line. Another chimed, "Ummmm okay now you can teach me science."
Since his run on The Bachelor, Agnew has been experimenting with his appearance; from a no beard geeky look to a current full beard and long hair look.
Why Matt Agnew Stepped Away from the Spotlight?
After his TV stint and break up with his former girlfriend, McLeod, Agnew chose to step away from the spotlight to help "put himself back together."
During an interview with Herald Sun in November 2020, he admitted that it was a calculated move on his part to stay low profile.
I did not come out of both the show and the relationship in great shape and I needed time with my close friends and family to pick myself up and put myself back together, really.
However, the heartthrob added that he had no regrets about taking part in the dating show and not finding a lasting girlfriend. Instead, he felt he found an opportunity to continue to talk about science to a broad audience.
In February 2020, he had briefly returned to the spotlight to present his science show, Dr. Matt Agnew's Guide to Life Beyond Earth, at the Adelaide Fringe Festival. His show was about the wonders of the solar system.