The Ugly Court Battle Between Master P and His Ex Wife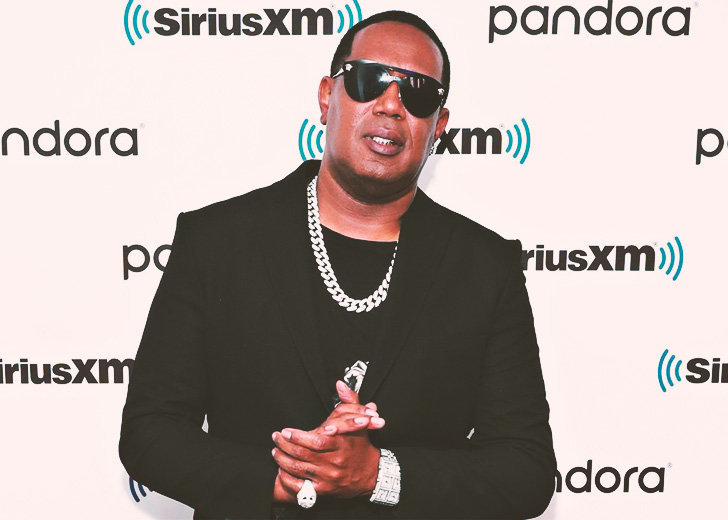 Percy Robert Miller, best known as Master P, is a well-known figure in the Hip-Hop industry. He is a rapper, actor, entrepreneur, and record executive. 
He is the founder of No Limit Records, who once represented artists like Mercedes, Silkk the Shocker, Mia X, C-Murder, Snoop Dogg, and Kane & Abel. Unfortunately, the record filed for bankruptcy in 2003. 
Regardless, Master P continued to make headlines with his hit songs and tours. But, his personal life was also making headlines, especially regarding the messy divorce with his former wife, Sonya Miller.
Master P's Divorce with Ex-wife
Master P and Miller got married in 1989. Back then, Miller was also involved in the music industry, and the pair were a power couple. 
Their love story was adored by all, and the pair had seven kids together — Percy "Romeo," Tytana, Inty, Itali, Vercy, "Young V," Hercy, and Mercy. But, unfortunately, their relationship ended after 25 years of marriage.
Miller filed for divorce in 2013 and was finalized in 2014. Unfortunately, the divorce was highly publicized, and things got ugly for the couple. 
Master P was accused by this former wife of infidelity and said that she gave up her music career to take care of their kids. 
Sonya alleged that her ex husband had been unfaithful to her throughout their marriage. She also claimed that she had given up her promising music career in order to raise their brood of seven children. 
According to Sandra Rose, Master P was in a relationship with Tameka "Tiny" Harris while both of them were married to their spouses. Master P responded to the rumors and confirmed they were false. 
Social media is a gift and a curse, let's kill this body language rumor right now. No I'm not dating tiny I met her for the first time at a GMGB conference and took a picture. Just for the record we're doing business she's the owner of a team and I'm a owner of a team. People must be bored and have no life to entertain this false accusation.
In an exclusive interview with Live with Lashaun Turner (via Patch), Miller said she was one of the reasons behind No Limit Records' success. She co-founded the record label with her husband but did not get credit for it.
Tabloids like TMZ and reality shows like The Wendy Williams Show covered the divorce a lot. Master P went on the show and alleged that his former wife had a drug issue that was wrecking his family. 
He also claimed that the pair were not together for over seven years before the divorce filing. The divorce took a turn for the worst when Master P had several of his children submit letters to the court presiding over the case. 
Apparently, the kids requested that their father's child support payments to Miller be lowered. Miller, on the other hand, allegedly sued her son, Percy "Romeo," because she was in need of money.
After all the bitter accusations between the split couple, Master P was ordered to pay Miller child support, spousal support, and all legal bills incurred throughout the case.
According to TMZ, Master P had to pay $27,047 per month - $16,574 for spousal support and $10,473 for child support. Moreover, he had to pay $200K for Miller's attorney's fees. 
Miller was granted the exclusive right to live in their family home in Calabasas with her children. After the divorce was finalized, the pair went different ways and moved on. 
However, Master P's current relationship is unknown, and whether he has a new wife after all these years remains a mystery.