Revelation on C Murder's Accusations: Conviction, False Pressure and Hunger Strike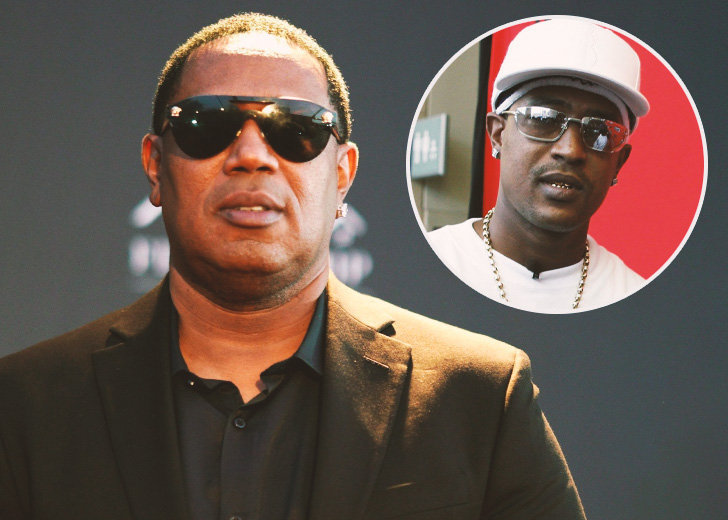 Rapper Corey "C-Murder" Miller was sentenced to life in prison on August 11, 2009, after he was convicted of shooting 16-year-old Steve Thomas outside the now-defunct Platinum Club in Harvey, Louisiana, in 2002.
Miller has maintained his claim to be innocent the entire time he has been serving his sentence and has even gone on hunger strikes to demand fair treatment and justice. Several witnesses have also come forward to back the rapper's claims, leading to his case receiving massive attention.
#FreeCoreyMiller

On January 18, 2002 a tragedy occurred when a young man was killed. The next day Corey Miller was arrested for the murder. — Kim Kardashian West (@KimKardashian) August 16, 2020
Many well-known personalities, including Kim Kardashian West, have advocated for Miller's release, saying he was wrongly convicted.
C-Murder Convicted Of Shooting 16-Year-Old Steve Thomas
C-Murder was convicted of shooting Steve Thomas in 2003, but the case ended in a retrial after additional evidence about the witnesses surfaced. It was found that the prosecutors had withheld information about their criminal background.
Miller continued making music while under house arrest until an attempted murder trial began in 2009. He was found guilty and sentenced to 10 years in prison.
However, things got complicated after the murder retrial began later that year. Some of Miller's associates were accused and charged of witness tampering and a bouncer who was at the Platinum Club on the night of the shooting testified against Miller.
The jury eventually gave the verdict that Miller was guilty, and he was sentenced to life in prison on August 11.
Miller continued proclaiming his innocence and fighting for his freedom, even when locked up. At the start of 2018, he went on a hunger strike to protest the inhumane conditions at the Angola State Prison. 
Miller's hunger strike lasted for three weeks, and his brother Master P later updated the public about his conditions.
I went to visit my brother in Angola Prison, he's in good spirit. He told me that he wants to use his case and his life to help other young men not have to go through the unnecessary injustice that he's been through.
Master P also added that he had faith his brother would be released, stating that a man had come forward and confessed. He also shared that a videotape from the club had not been used as evidence.
Witness Comes Forward To Confess
C-Murder witness recanted testimony that the rapper shot & killed a teen in 2002. He said, "I can no longer live with knowing that Corey Miller is sitting in jail for something he did not do because of my fabricated statement." @wdsu pic.twitter.com/JoWZnjcdrf — Christina Watkins (@CWatkinsWDSU) June 26, 2018
In June 2018, Kenneth Jordan, a key witness in Miller's murder case, recanted his testimony against the rapper. He also claimed that he had been pressured to lie under oath.
I told the JPSO officers that I saw the shooter and the shooter was not Corey Miller. However, the officer pressured me to lie and say it was Corey Miller, all while holding criminal charges over my head… I can no longer live with knowing that Corey Miller is sitting in Jail for something he did not do because of my fabricated statement.
The case has seen more developments after Jordan confessed to his fabricated statement. In addition, One of Miller's siblings, Master P, has been very vocal about the injustice his brother is going through and made efforts to help others in similar situations.
Miller also came forward in 2021 to speak about 31 concealed documents that allegedly show an illegal DNA cover-up that was not presented during his murder trial.