Marysol Patton Had a Secret Marriage Ceremony with New Husband Steve McNamara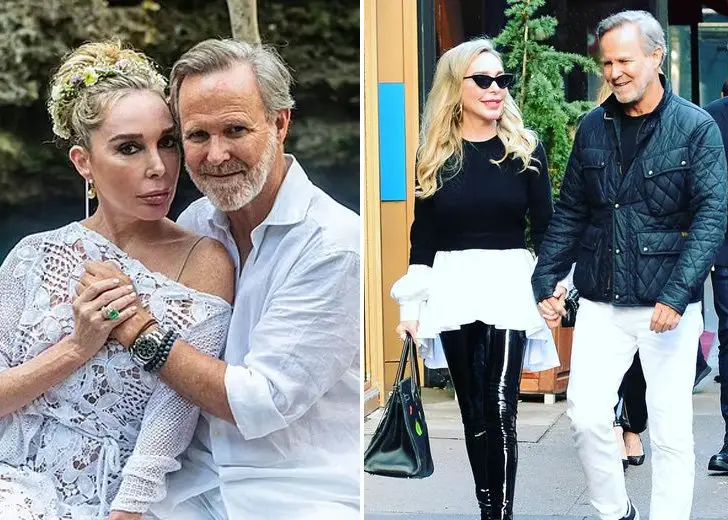 Marysol Patton, the founder of PR firm The Patton Group, is a regular on The Real Housewives of Miami (RHOM).
When she first started the show in 2011, she was with her first husband, Philippe Pautesta Herder. As a result, the show's first season heavily featured the developing love story between Patton and Herder.
Unfortunately, their relationship did not work, and they parted ways. Then, for many years, Patton stayed single.
But now, the reality TV star is married to her new husband, Steve McNamara.
Marysol Patton's Secret Marriage
It is unknown when Patton and McNamara first met and started dating. However, it is reported that the pair were first linked in 2020.
McNamara is a businessman who is heavily invested in the construction and building business.
According to his Instagram, he is currently the president of Anzac Contractors, specializing in Highway Heavy Construction & Bridges.
Talking about Instagram, Patton first featured the businessman on her social media on Valentine's Day, 2021. She tied the knot with him two months later in a secret marriage ceremony.

Marysol Patton with her new husband, Steve McNamara, in their traditional Mayan marriage ceremony. (Source: Instagram)
Page Six first reported it and noted that the pair tied the knot on April 22, 2021, on McNamara's birthday. According to the tabloid, the couple was never engaged, but it is not surprising that they married so soon.
An insider told them, "They have been stuck like glue since they met." They exchanged vows in the traditional Mayan wedding ceremony held in Tulum, Mexico.
It involved rituals led by a shaman, a tribute to Patton's clairvoyant mother Elsa, who died in May 2019. A source for the tabloid said the rituals for the marriage were "the basis of her mom's spiritual-religious roots."
This way, the reality TV star felt the influence of her 'Mama Elsa' even though the latter is no longer in this world. Patton wore a white lacy off-the-shoulder gown with flowers adorning her hair.
On the other hand, McNamara wore a plain white shirt and shorts with flip-flops. The RHOM star shared snippets of her marriage ceremony on her social media.
First, she shared a video on her Instagram Story where the shaman arranged fresh flowers near the water. Other videos featured her walking and holding a red umbrella, her flower crown, and her bed.
She then uploaded a picture and video with her new husband on her post after the marriage ceremony.
Marysol Patton's Relationship with First Husband
Patton and Herder did not date for long before getting engaged. Their engagement was featured on RHOM.
Herder took his partner to a quiet dinner and then popped the question with a huge diamond ring in March 2010. Patton was surprised by the proposal but said "yes" as she shed happy tears.
A few days later, the pair got married in a private wedding ceremony in Aspen, Colorado. A little over a year later, the couple parted ways since they could not make their relationship work.
In an interview with Celebuzz in November 2012, the RHOM star confessed the two were on good terms regardless of the split. She said, "We were in two different places, we still love each other, we're like family."