Is Mary J. Blige Gay? — Has She Come Out of the Closet Yet?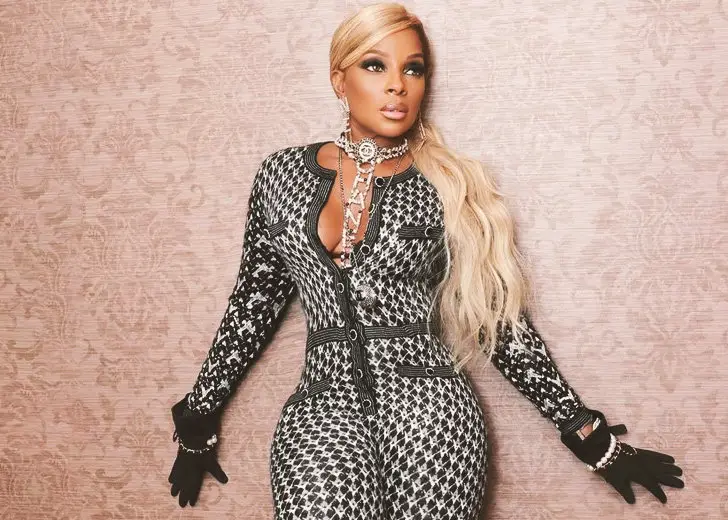 Even Mary J. Blige was not spared from Jaguar Wright's scathing accusations. 
Last year, Wright exposed artists she had previously collaborated with, such as Erykah Badu, Jill Scott, The Roots, and Common. Her shocking allegations made headlines all year round, including one that involved Blige. 
She got on Instagram Live and ranted against the Power Book II: Ghost star claiming that she was a fraud. During her tirade, Wright accused Blige of smothering her career and lying about who she's worked with behind the scenes.
She then put the 'Be Without You' singer on blast, claiming that Blige had secretly been gay for decades and that her marriage to her ex-husband, Kendu Isaacs, was fake. She also challenged Blige to a Verzuz battle and attacked her talents, stating that she produced her own songs. 
I can do those things, Mary, can you? What can you do, Mary? Other than play dress up and eat snatch in dark places, hoping nobody finds out you're gay. 
Mary J Blige Accused of Being Secretly Gay
This was not the first time Blige was accused of being gay.
In 2016, Blige filed for divorce from her husband of 12 years. Unfortunately, the divorce was far from amicable, with Blige accusing Issacs of cheating on her and spending her hard-earned money on his mistresses. During that time, Issacs' daughter, Briana, also chimed in about their split. 
The former manager's daughter fired back at one of her followers, who criticized her father. In response to the accusations against her father, she revealed that her former stepmother wasn't the victim. 
She claimed that she may have been the abuser and the first to cheat in her marriage. "What if he got on every TV show and magazine crying about her cheating on him and being verbally abusive and physically?" she wrote. 
She then ranted with more allegations, claiming the R&B icon was secretly gay and that the divorce and accusations were all just a ploy for Blige to introduce "the other woman." She also insinuated that Blige abused her father. 
Neither Blige nor Issacs responded to Brianna's comment. 
Mary J Blige's Marriage and Divorce
Blige and Issacs began dating in the early 2000s and eventually tied the knot in 2003. Issacs is a record producer and a celebrity manager who has stayed away from the limelight despite being married to Blige. 
For years, the couple painted a picture of a perfect marriage and caused envy. Blige called Issacs the love of her life and her knight in shining armor. But somewhere along the way, their marriage got toxic.
Blige eventually filed for divorce in 2016. According to court documents obtained by People, Isaacs allegedly spent more than $420,000 during their marriage to fund his many trips with other women and also bought lavish gifts for them.
Unfortunately for Blige, she was ordered to shell out $30,000 per month in temporary spousal support to Isaacs and his attorney fees, which amounted to $235,000.
These days Blige is immersed in her work and seems to be single.