About Marshall Crenshaw's Life with Wife and How Sane Parents Helped Him Get into Music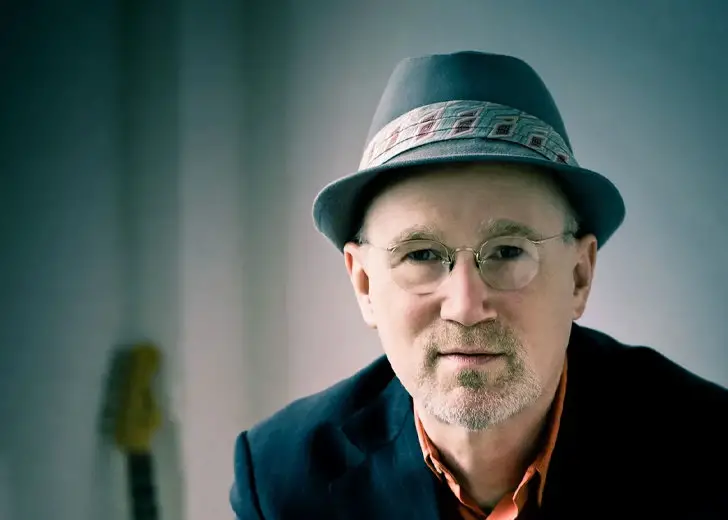 Marshall Crenshaw has been active in the music scene for over five decades. The legend has been behind the creation of many iconic tunes over the years, with 'Someday, Someway,' 'Cynical Girl,' and 'Whenever You're on My Mind' first springing to mind.
Over the years, he has played many things close to his heart while talking openly about many others. The thing he keeps low-key is his personal life with his wife and children, but he isn't shy to talk about his musical start.
Both those aspects of his life have affected his tunes, with his parents and upbringing having the most effect on him and how he perceives music.
Marshall Crenshaw's Parents Introduced Him to Music
Crenshaw is a Detroit, Michigan native. His grandparents on his father's side were from the South but had settled in Flint. His parents stayed put, too, and built their family in Berkeley, Detroit.
While they might not have realized it, they had settled down at a place that later turned out to be the ground zero for American pop music. This was of great help to Crenshaw and his young musical mind.
Crenshaw also had the good fortune of having good parents so he could focus on other things.
"I had a close-knit family. Everybody was sane," he recalled while talking to River Front Times in 2009. "There were other families in my midst who were messed up, but my parents weren't."
The place as a whole had a "particular musical atmosphere," and there was "a lot of earthy, soulful music around." His father being a music enthusiast only helped his interest in music.
With a bit of motivation from his cousin, he first started playing guitar when he was 10. "The other thing was just music. That captured my imagination and was compelling to me. That's what I loved," he said.
As for siblings, he has three brothers. One of his brothers, Robert, became his musical partner right from the beginning. They played drums together when growing up and later became a part of a musical trio that launched their careers.
Even though he was influenced by the surrounding music, he wasn't particularly fond of the music he heard around him.
"I was never interested in music that was 20 years old or music that my parents listened to," he remembered telling his son during an interview with Bullz Eye in 2009. "I would run in the other direction from it most of the time."
So, his children, and the youth's interest in classic rock, fascinated him.
Marshall Crenshaw Keeps His Life with Wife Private
Speaking of children, the Rock musician has two kids with his wife, Iona Crenshaw. He married Iona in 1978 and had their kids in 1997 and 1999.

Marshall Crenshaw with his wife, Iona Crenshaw, in 1975. (Photo: Magnet Magazine)
He has a son and a daughter. His son's name, as he mentioned in the Bullz Eye interview, is Dino, and his daughter's name is Addie.
Crenshaw started his career in New York and has stayed there his entire life after leaving Detroit. He raised his family there and still lives there with his wife.
"I'm proud of my wife and our family, proud that we love each other," he told Pop Matters in July 2009. He only wanted a few things.

Marshall Crenshaw with his wife, Iona Crenshaw, in 2012. (Photo: Magnet Magazine)
He wanted to be remembered as being a good dad. Also, he wanted to go out with his wife, which he loved but did not do "as often as [they] should."
He lives in Rhinebeck, Dutchess County, New York.