Married at First Sight's Nasser Sultan Pushes Kyle Sandilands Too Far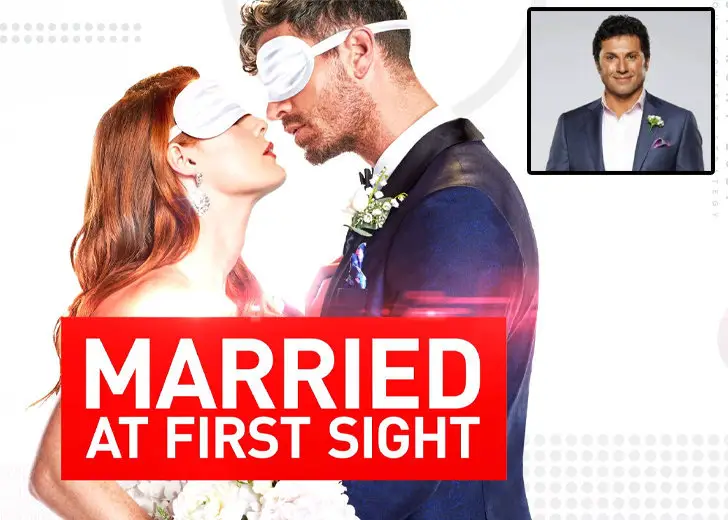 In a recent appearance on Kyle Sandilands and Jackie O' Henderson's radio show, Nasser Sultan was invited over to weigh on the ongoing feud on Married at First Sight. 
However, there was a point in the interview where Sultan's take on the ongoing feud was so aggressive that he had to be shut down by the show's host. 
For those not in the loop, 
Quick Recap
In an episode of Married at First Sight from a couple of weeks ago, a nude photo (or photos, plural) was leaked during a couple's dinner party, and the ensuing fiasco was dubbed the "nude photo scandal." 
The nude photos at the center of the feud originated from Domenica Calarco's now-deleted OnlyFans account. 

Domenica Calarco and her husband Jack Millar on 'MAFS' (Source: Instagram)
Turns out, the reality star was asked to take down the OnlyFans page when she was invited to the show.
However, as Dailymail pointed out, she didn't take down all of the promotional material set up to funnel viewers onto her OnlyFans.
The photos were brought to light by teaching assistant Olivia Frazer after she discovered them online after a quick Google search.
'Married at First Sight' Alum Nasser Sultan Spoke Up
Following that fiasco, the Married at First Sight alum Sultan alleged Calarco had given the producers the permission to circulate her nudes during the episode where everything went down. 
Over a series of Instagram stories, Sultan defended Frazer and spoke up against how she was being vilified for the "leaked" photographs that were readily available on Twitter.
"They got [Calarco's] permission to do it... She's making something out of nothing. Trust me, she is," Sultan professed before he went on to accuse her of making up a sob story. 
"And now you're backtracking and making people feel sorry for you," he said of Calarco's supposed leak. 
Nasser Sultan Received Kyle Sandilands' Stern Warning
In a more recent turn of events, Sandilands and Henderson set up an interview with Sultan on their KIIS FM radio show to hear his take on the ongoing feud. 
Sultan got into a heated argument with the show's hosts when he tried to argue that Calarco had been playing the victim. When she called into the show, he went on to tell her, 
"Stop playing the victim! You got into everyone's business and relationship except yours."
When Sultan didn't hold back and kept being aggressive, Sandilands had to issue a stern warning to the Married at First Sight alum. 
"You best watch your mouth Nasser. There's a certain line I won't allow you to cross, all jokes aside," the show host said.
"I'm telling you, [expletive]. Put your head back in your bucket. I know what you're doing, don't cross me."
Despite all that transpired, Frazer doesn't have a shred of guilt over her actions. 
As far as she was concerned, "It just wasn't a big deal."