Is 'Married at First Sight' Real? The Secrets about the Show Revealed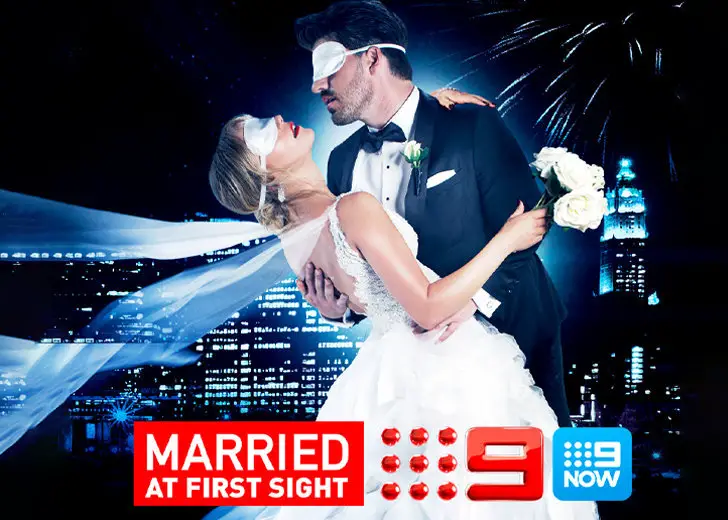 Married at First Sight is a reality television series where several couples paired up by relationship experts agree to marry when they first meet.
Because of its unusual format, MAFS has attracted tons of viewers from all over the world. However, at the same time, the format has led many viewers to question if the show is scripted.
Is 'Married At First Sight' Real?
This question has been asked hundreds of times, and many people involved in the show have answered it.
For instance, Season 9 star Elizabeth Bice shared in her YouTube video that MAFS producers never encouraged the couples to fight because it's "good TV."
"That is absolutely false," she answered. "No, producers do not encourage fights… However, we're in tight situations. So, we're working, we're doing this documentary, we're filming long hours, we're also married to a stranger who is learning about our life."
Because of these reasons, Bice said the drama was organic and not brought about through scripting. She also pointed out that people loved the show since the drama wasn't production-driven.

Elizabeth Bice with husband Jamie Thompson, who she met in 'Married at First Sight' (Source: Instagram)
However, that's not the case for some international versions of MAFS. And MAFS Australia, in particular, is notorious for being scripted.
Simone Lee Brennan on 'MAFS' Australia
While the original MAFS isn't said to be scripted, the same cannot be said for MAFS Australia.
Simone Lee Brennan, a season 2 contestant, posted a blog detailing her experience on the show.
Brennan shared that her faith in the "matchmaking process" had dwindled as soon as she met her TV husband. 
"My TV husband shared with me immediately post-wedding ceremony that he hadn't dated for years and never actually applied for the experiment," she wrote.
"It became clear as day when my TV husband took great pleasure in asking the sound crew, camera crew, and producers about potential front-of-house sports presenting gigs. Truth be told, he just wasn't that into me."
Brennan further detailed that many of the scenes in the show were fake. For instance, producers staged and set up dinners to make it look like her TV husband had done it himself.
She added that she knew their relationship was doomed not long after getting to know him, especially because anything couple-like was done only in front of the camera.
"Once filming wrapped, I was more than over it. I was over the forced conversations that ended abruptly when the camera switched off," she wrote.
"I was over overhearing his one-on-one interview in the next room where he expressed his 'growing' feelings for me. I was over being asked if I was in love yet."
Several other contestants of the show have also been embroiled in incidents that support the idea of MAFS Australia being fake.
It was previously reported that Jessika Power had a secret boyfriend back in Perth while filming the show.
According to Dailymail, a source had revealed that Power had only joined the show as it was "the opportunity of a lifetime and she only said yes to boost her profile."