How Old Is Marla Gibbs? Still Going Strong past Her 90s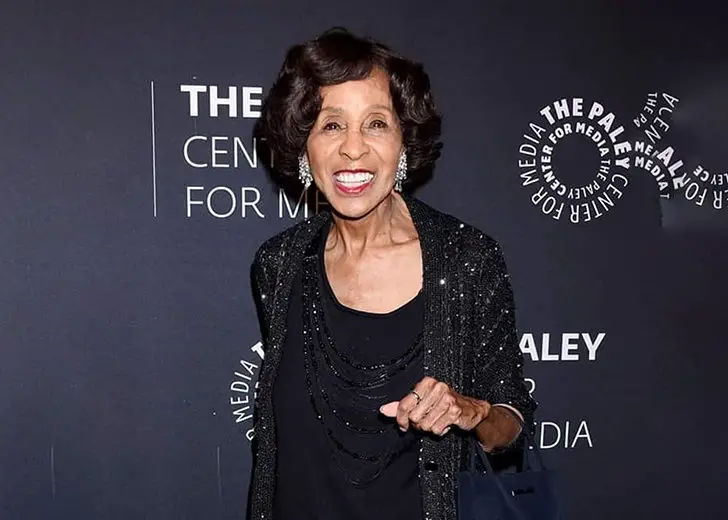 Marla Gibbs is best known for playing Florence Johnston in The Jeffersons. She has had a distinguished acting career that has spanned over five decades.
Her resume includes appearances on television, films, and live performances.
Marla is one of the last remaining members of the cast of The Jeffersons, following the death of her friend and costar Sherman Hemsley - better known to millions as George Jefferson.
227, Martin, and the 2000 film The Visit are among her other acting credits.
How Old Is Marla Gibbs?
Despite turning ninety last year, the actress says she feels like she is in her thirties. She described her June 14 birthday as her third time turning thirty (as per Page Six.)
"You have to understand that we're spiritual beings as well as physical," the Walk of Fame star explained. "And as spiritual beings, we have time, we have no age, so I choose to vibrate on 30."

Marla Gibbs playing as Mary Jenkins (Source: Gibbs' Instagram)
She added that her liveliness in such an old age tells her that she can work as long as she wants to.
As a result, she dismisses the idea of retiring. The Madea's Witness Protection actress just wrapped filming for Days of Our Lives, in which she plays Jackée Harry's mother.
Gibbs cannot believe that most of the cast of The Jeffersons have passed away. She feels like she can just turn on the TV and see all of them as if they were still there with her.
"I talk to them sometimes. I'll think of Roxie and I'll just talk to her when I'm driving." said Gibbs (as per Black Doctor.)  
Is Marla Gibbs Still Alive after HWOF Incident?
Gibbs is "doing well" following an incident at her Hollywood Walk of Fame ceremony.
Due to the blistering heat in Los Angeles, the 90-year-old actress seemed to pass out while making a statement during her Hollywood Walk of Fame ceremony in July 2021.
She was at the podium giving a speech during the unveiling of her Walk of Fame star when the incident happened.
A man from her group of guests hurriedly took the responsibility to keep Gibbs from falling.
Angela Gibbs, her daughter, helped her drink water and rushed to the microphone to explain that her mother needs some time to "cool down." 
The actress soon returned to the stage, explaining that she had been overpowered by the day's heat and excitement.
"I just got overwhelmed for a minute," the star said. "I haven't been excited until this moment!"
Norman Lear, the famed TV producer who helped propel Gibbs to fame, was there to witness the ceremony and the incident.
While the 2,6978th star on the Hollywood Walk of Fame was unveiled in her honor, the actress rested. Gibbs' star was honored in the field of television and was partially installed by her "great-great grandkids."
Gibbs is now a devoted great-grandmother to two grandchildren.
She's also on Cameo, a video-sharing site.
In the aforementioned Page Six article, she mentioned she had begun using marijuana a few years ago to help her sleep at night but had since quit since it didn't help much.