Marla Gibbs' Children Live a Relatively Private Life — Inside Her Family Life
Marla Gibbs children lead a relatively private life aside from her daughter.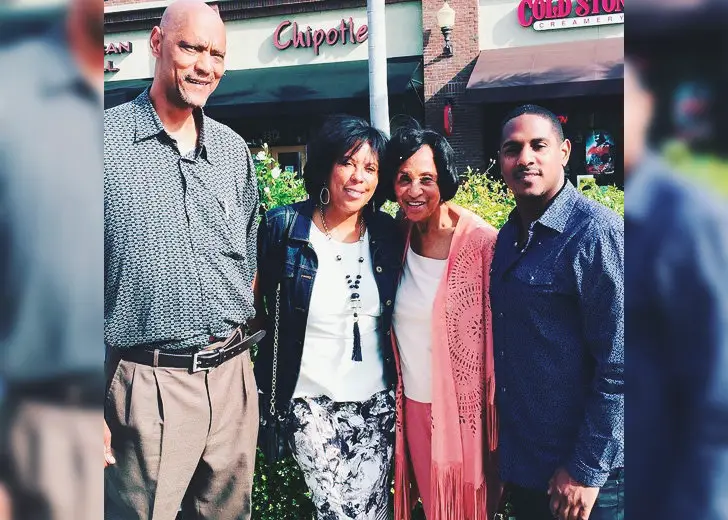 Marla Gibbs has had a hugely successful acting career that spanned multiple decades. From playing Florence Johnston in The Jeffersons to starring as Mary Jenkins in 227, she has filled in the shoes of multiple iconic characters.
Her contribution to television and movies cannot be understated. She received a star on the Hollywood Walk of Fame on July 20, 2021. Marla was accompanied by her family as her contribution to television was recognized and her grandson made a post to commemorate the occasion.
Amil Gibbs, who is Marla's oldest daughter's son, took to Instagram to share how Marla loved rapper Snoop Dogg and was lucky enough to get her star right next to his.
Amil also shared pictures of the rest of the family who were there as Marla received her star.
Here's a look at Marla's children and family.
Marla Gibbs Split With Husband After Three Children Together
Born in Chicago on June 14, 1931, Marla initially attended Peters Business School and worked as a receptionist and switchboard operator in the Detroit area. She later worked with United Airlines, which required her to move to Southern California.
At the time, Marla was married to Jordan Gibbs, whom she had wed in 1956. After her relocation, she began giving acting a try and appeared in a few minor roles during the late 60s and early 70s.
Unfortunately, as her acting career began gaining traction, she and her husband decided to go their separate ways. The reason for their split has not been revealed. They completed their divorce in 1973.
During their 18 years of marriage, Marla and her husband welcomed three children together — daughter Angela Elayne Gibbs, son Dorian Gibbs, and son Jordan Gibbs Jr.
Daughter Following Marla Gibbs' Footsteps
Angela Elayne Gibbs is Marla and her husband's first child and only daughter together. And like her mother, Angela is also an actress. She made her acting debut in 1973, appearing in Cleopatra Jones and The Young Nurses.
Since then, Angela has played in dozens of movies and TV shows with some of the more notable ones being Think Like A Man (2012), Drumline (2002), Black Jesus (2014-2019), and The Fosters (2014-2015).
Aside from acting, Angela has also been credited for her writing and directing. She wrote for the 2002, 2003, and 2004 Trumpet Awards, as well as shorts such as Bitter Inheritance (2014) and The Ties That Bind (2006). On top of writing, Angela also directed both Bitter Inheritance and The Ties That Bind.
Angela has a son named Amil Gibbs. Amil has a daughter named Aila Gibbs, as well as a son. He recently had a segment in an episode of OWN's They Call Me Dad.
Dorian Gibbs And Jordan Gibbs Jr.
Unlike Marla and Angela, little is known about The Jeffersons star's sons. According to Jordan's Instagram, he is a qualified engineer, real estate broker, actor, and author. As for Dorian, he is an artist who goes by the name Anubisofc.