Mark Sheppard & His Wife Had a Wedding One Year after Getting Married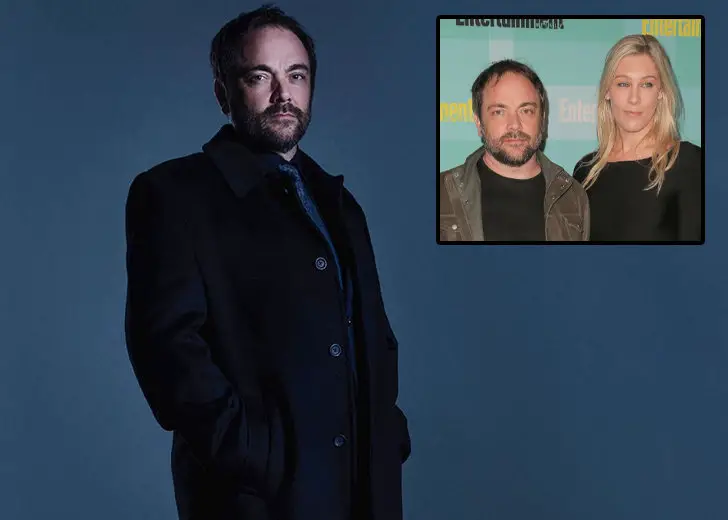 Mark Sheppard and Sarah Louise Fudge have been married for six years as of this writing. However, it has only been five years since their wedding. 
Understandably, this was a puzzling affair. However, while celebrating their sixth anniversary, the wife finally cleared the air. 
Mark Sheppard's Wife Broke the News
On November 20, 2016, Fudge took to her Instagram to share a beautiful picture of herself and her husband at the altar. 
The couple had their wedding ceremony at the Bel-Air Bay Club near Malibu, California, the day before. 
"So after a year of actual marriage & one baby later we finally got to have a wedding! And it was a bloody great one!" she wrote beside the picture. 
She went on to thank everyone who contributed to making that moment as fantastic as it was before thanking her husband for being the love of her life. 

Mark Sheppard and his wife on the day of their wedding ceremony (Source: Instagram)
Mark Sheppard Reaffirmed
Later that same day, Sheppard uploaded a picture of his wife back home on his Instagram handle. 
She was still wearing her wedding dress in the photo, and alongside it, Sheppard wrote, "Long day...I love my wife." 
Of course, with such grand announcements on their socials, the couple made headlines that reported them getting married. One such outlet was E!.
However, the Supernatural star reached out to the outlet to make a certain update to their report. 
A Small Correction
"We have in fact been married since November 9 last year. On March 1, 2016, we welcomed a daughter, Isabella Rose, into our family," he said in his statement to the outlet. 
He went on to explain that the ceremony held on November 19, 2016, was a private ceremony they'd organized so that they could celebrate their union with friends and family.
They had gotten engaged in August 2015 and made the news public with a series of social media announcements (via Dailymail).
Why Mark Sheppard & Wife Got Married in a Hurry
Fast forward five years: On November 9, 2021, Fudge took to her Instagram to share another set of wedding pictures. This one was apparently from the time that she actually got married. 
The bride wore a white cardigan, and the groom wore a black leather jacket. It was in the captions that she filled everyone in on the context. 
She shared that it had been exactly six years since she got married, and the marriage was not a glam-up event. Fudge didn't care for it. 
"This was our 'oh f**k- I'm 6 months pregnant & need a Green card wedding,'" she confessed before adding, 
"It was still beautiful & romantic - because it doesn't matter how it's done; just matters who is there with you. Happy Anniversary @realmarksheppard - I love you."
Apparently, she was right. 
To this day, Sheppard makes it a point to celebrate his wife every chance he gets.
Most recently, on January 2, 2022, the actor celebrated 32 years of sobriety.
As he was celebrating the truly commendable milestone, the poster featured him as a happy husband with his beautiful wife landing a loving kiss on his cheek.