Mario Lopez Got Ditched on First Date with Wife Courtney Lopez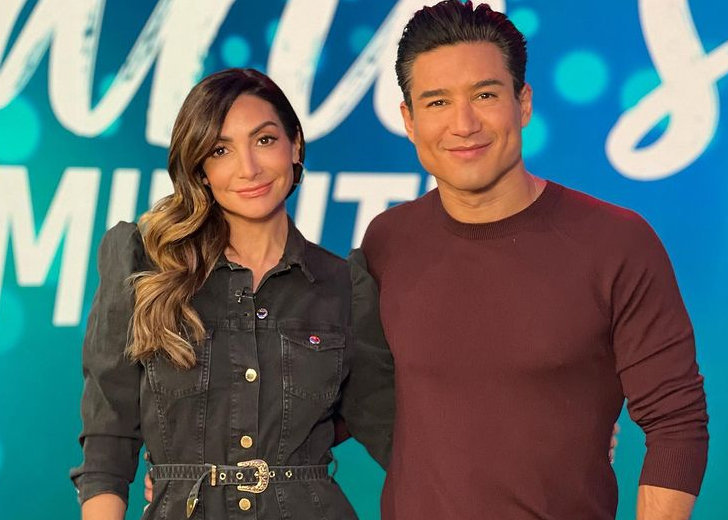 Mario Lopez married his wife, actress Courtney Lopez, in 2012. Since then, the couple has welcomed three children together.
Lopez and his wife frequently take to social media to express their love for one another. They have also shared the story of how they met on multiple occasions.
Here's a look at their relationship and family.
How Mario Lopez Met His Wife
Lopez met his wife for the first time in the fall of 2008. He was doing the Broadway production of A Chorus Line in New York when he ran into her right before the show started.
He later watched her perform and found her really attractive.
"She sings and dances and everything. Really talented, which is like, really attractive," he shared in a YouTube video on his channel.
"And then I just kind of liked her look, too. So all of that made it really attractive. And she was not trying to give me any time or show me any love… It took me a while to finally get her to go out with me."
Mario Lopez Got Ditched on His First Date
In the same video, Lopez further shared that it took him a few months to land a date with Courtney.
However, when the time arrived, he ran a little late, and she blew him off. They rescheduled their date for later, and she brought her gay best friend along.
"It was like a group date," he recalled. "Which is cool… I was like, 'Alright. Charm the homie too. Then that way, he can go back and say he's awesome, I love that guy.' And that's what happened."
Courtney explained Lopez wasn't being entirely truthful about the story, as he was already familiar with her best friend, Nick.
Mario Lopez and Wife Have Three Children
Two years after their first meeting, Lopez and Courtney welcomed their first child together, daughter Gia Francesca Lopez, on September 11, 2010.
They tied the knot on December 1, 2012, after four years of dating. Their wedding was aired on TLC as a two-hour episode titled Mario & Courtney's Wedding Fiesta.
Their then two-year-old daughter, Gia, along with three of Lopez's nieces, were the flower girls for the actor and his wife's big day.
A year after their marriage, their family of three grew larger on September 9, 2013, when Courtney gave birth to son Dominic Luciano Lopez.
Lopez and his spouse welcomed their third child together, son Santino Rafael Lopez, in July 2019.

Mario Lopez's wife Courtney Lopez with their son Santino Rafael Lopez (Source: Instagram)
He announced the news by posting several snaps of their newborn on his Instagram.
"It's a BOY!!! Healthy, beautiful baby boy… Santino Rafael Lopez!" he wrote in the caption. "Baby & Mom are doing great. Mrs. Lopez came through like a champ!"
When speaking to Page Six in April 2020, Lopez shared he would be very surprised if he didn't have a fourth child because of the pandemic. However, there have been no reports of the couple expecting another child since.