Mario Lopez's Parents Instilled in Him Strong Work Ethic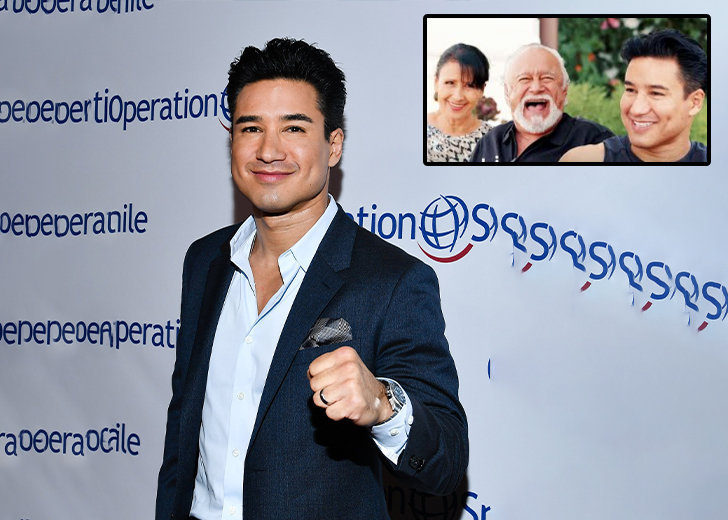 Mario Lopez is someone with an involvement in almost everything in Hollywood. He is an actor, Broadway star, entrepreneur, and TV and radio host.
All of these things started from home. He always had his parents' support and encouragement to pursue what he loved.
They also gave him the know-how to remain down to earth even after such fame and success in the industry.
Mario Lopez Owes Everything to His Mom
On Mother's Day in May 2021, Lopez spoke to Yahoo! Finance about what his parents, especially his mom, Elvira Soledad Trasviña, meant to him and his career.
"I wouldn't be the man I am today, wouldn't have accomplished anything without my mom and her backing," Lopez told the publication at the beginning of the interview.
He talked about how his parents came to the US from Mexico knowing nothing and brought him up in a dangerous neighborhood. But his mother kept him busy and out of trouble.
Lopez started dancing when he was three and was also involved in martial arts. His mother was always supportive of his interests.
A self-professed "mamma's boy," his mother accompanied him to his dance classes and competitions. And later, she would also be the one to get him into the business.
He recalled that a talent agent spotted him when he was participating in a dance competition when just nine or ten. The agent then approached his mom about doing commercials and "print work."
Knowing his knack for performing and his high energy, Elvira decided to ask him. Lopez, of course, agreed to give it a shot.
"I was just kinda listening to my mom. She kind of got me into it," he said during the interview.
However, she never thought he was going to be on TV.
"He was gonna go to college, and me a doctor," Elvira said in one of her interviews with Lopez in 2017.
Parents Instilled Humility in Mario Lopez
Further, into the interview, the interviewer asked how he remained "connected" despite doing so much and after much success.
Lopez, of Latin ethnicity and from a Catholic family, grew up very close to his parents. Being immigrants, they worked blue-collar jobs and stressed the importance of hard work.

Mario Lopez's parents on a date back in the day. (Photo: Mario Lopez/Instagram)
Along with this, they also taught him the importance of keeping one's head down and having a strong work ethic.
He also talked about how he understood the volatility of Hollywood. He still thought of every job he got in the industry as a "temp job."
"I've always had guarded optimism," Lopez confessed. "And continue to have that hustle mentality."
Mario Lopez's Father Taught Him about Dating
Lopez was always good with girls, even as a kid. Part of that is because he had only girls to interact with within his dance classes.
But, according to Elvira, he got his penchant for talking to women from his father, Mario Alberto López Pérez.
The father-son duo bonded on his relationship struggles early in his life. He even once ended his relationship with a girlfriend before he did.
When the actor was 15 or 16, he had a girlfriend around four years older than him. And he was so smitten with her he started to skip classes and wrestling practices to spend time with her.
His parents started telling him to end the relationship once it got too bad. Then, taking matters into his own hands, his father broke up with her first.
Lopez was angry at the time, but looking back, he felt like Mario Sr. did him a favor.
Mario Sr. also knew his current wife, Courtney Lopez, was the right woman for him. He told him to marry her way before they actually got married.
Further, he also taught him the importance of trust in a relationship and when to let go.