Mario Lopez did undergo surgery, but it had nothing to do with his looks
In 2019, Mario Lopez underwent surgery for his torn biceps. However, the actor had a humorous attitude while talking about his injury.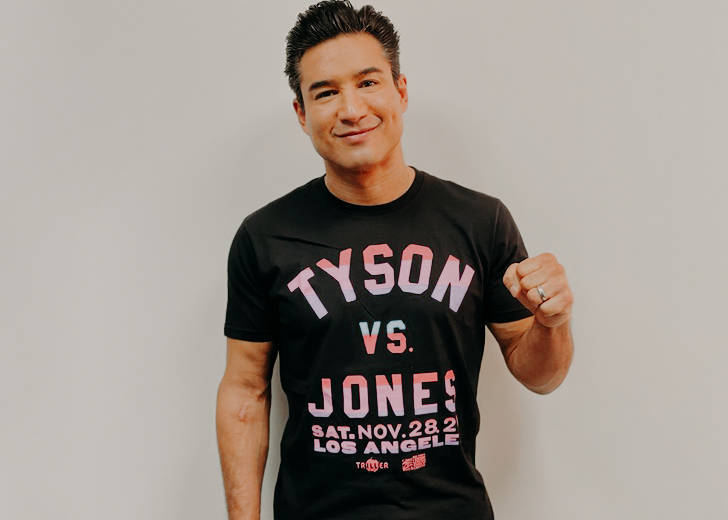 Saved By The Bell actor Mario Lopez went under surgery for his torn biceps, days before the 71st Emmy Awards. The actor/host added a humorous touch to the accident by addressing his back-to-back Emmy appearance in a cast. 
Adding Humor To Injury
Only days before the 71st Emmy Awards, the 47-year-old took to his Instagram to reveal that he tore his biceps while sparring and underwent plastic surgery to fix it. 
Through the post, the actor let his fans know that the surgery was a success. Adding to this revelation, the actor left a humorous confession that he wasn't 25 anymore, and maybe he had to take it down a notch. 
His caption read:
Evidently, I'm not 25yrs old anymore... Tore my biceps sparring. Might have to take it down a notch. Surgery was a success. Thank you Dr. Itamura! #GettingOldSucks #StillAKidAtHeart #TherapyHereICome
In the post, the actor uploaded a bunch of videos of him before and after surgery.
Lopez also posted a throwback picture of last year's Emmys, where he was rocking a leg cast for his torn Achilles. The actor in the caption gave away that this year he would appear with an arm brace. Adding humor to his injuries, the actor wrote, "Let's hope next year I'm not rocking a neck brace or body cast!"
Along with the numerous funny posts, the actor also posted a loving post thanking his wife along with his nurses for taking care of him and helping with the recovery. 
The actor posted a selfie taken by Mrs. Lopez, with him in the background lying in a hospital bed. 
A Mexican-Italian Family
Lopez is constantly flaunting his beautiful multicultural family on Instagram.
The actor married his current wife Courtney in 2012 and had his three beautiful kids, daughter Gia, son Dominic, and Santino.
One of the most recent photos of his gorgeous family was posted by Lopez on Feb 11, 2021, where the family seems to be enjoying an incredible vacation in Maui, Hawaii. 
The proud father doesn't shy away from including his beautiful family in his work, be it his podcasts or YouTube channel. 
On March 17, 2017, the fitness guru uploaded a video of his family on his YouTube channel. In the video, the actor introduced his family to his fans and gave them a sneak peek of their lives.