Marina Zenovich's 'What Happens in Hollywood' Looks at the Power Dynamics in the Film Industry
It touches down on the #Metoo movement once again.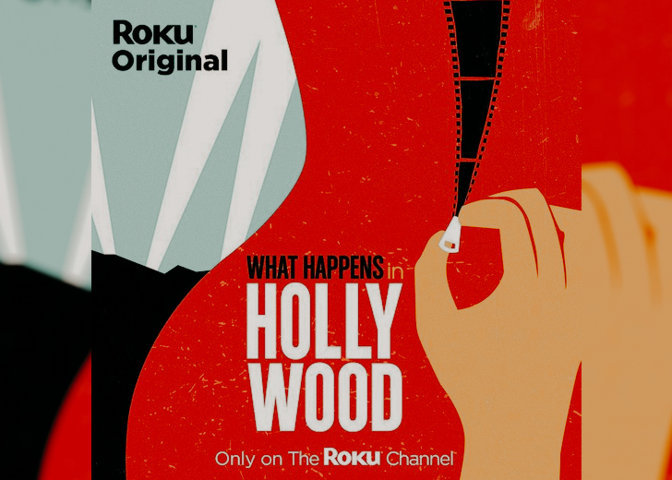 The shape of Hollywood transformed, if not changed, in the wake of the #Metoo movement in 2017.
The unprecedented yet needed movement brought to light how women, whether they portrayed superstars or heroes in movies, were just women, dominated by power dynamics in the entertainment industry.
They were vulnerable to abuse and manipulation, like any ordinary lady that would suffer a harrowing experience in the male-dominated society. They were even more susceptible than the average person, for they carried the weight of a career and dream to make it big in Hollywood. 
Multiple times, non-disclosure agreements or threats of losing all they had acquired would silence victims. Every time, any initiation to bring the truth forward would be dismissed with manipulation, but thankfully not after the #Metoo movement. 
The operation exposed Hollywood for what it was rather than what others wanted to see. It encouraged women, female role models, to empathize with one another and prompted them to break the silence culture. 
In the light of multiple heart-wrenching confessions, Bill Cosby and Harvey Weinstein served jail time. In addition, American director Brett Ratner faced multiple allegations, causing him to step away from Warner Bros.
Though not all the guilty people could be exposed to solid evidence, the movement strengthened the industry's women and instilled fear in those who would misuse the power.
It was like the iron chain binding all-female actors and individuals had been snapped at once, allowing them to fly freely in their creative domain. 
And now, years after the iconic movement reshaped Hollywood's structure for once and all, power dynamics are yet again making headlines. Thanks to Marina Zenovich's new docuseries, What Happens in Hollywood. 
About Marina Zenovich's 'What Happens in Hollywood'
Directed by Zenovich, the new docuseries What Happens in Hollywood delves into how Hollywood framed our idea about intimacy. It will feature interviews from the industry's heavyweights and shed light on their traumatic experiences during filmmaking. 
The 10-part docuseries was filmed during the pandemic on a stage between June 2020 and October 2020. The Emmy-winning director told Variety about the filming and its subjects in August 2021.
Confessing that recruiting A-list celebrities for the interview wasn't easy, she shared how it was the right time to film the project. In her own words, the pandemic had isolated people, and if they wanted to talk, they had a platform. 
This series was being made at a time of reckoning. That was what we were riding on.
The talented filmmaker also recounted how she didn't have to convince Robin Wright to partake. She just agreed. 
Wright can be seen sharing her experience of abuse in the show's trailer released on August 3, 2021. She recalled how a director once asked her if she wanted to be a part of his project while being intimate. She simply rejected the offer. 
Cast and Release Date
As apparent in the show's trailer, the series will bring forth the stories of famous actresses like Melanie Griffith, Helen Hunt, Catherine Hardwicke, Adele Lim, Michelle Rodriguez, and Rosemary Rodriguez. 
It will also include interviews with Diana Williams, Karyn Kusama, Freida Pinto, Gina Prince-Bythewood, Maha Dakhil Jackson, and Minnie Driver. 
The 100-minute series was initially made for Quibi, a now-defunct streaming platform. Roku Originals bought all the Quibi assets for less than $100 million in January 2021. 
Hence, the series would be available on Roku Channel. But the release date for the show hasn't been confirmed yet. It's not sure if it would be released in the first batch of 30 projects or the second batch or have a solo premiere. 
Whenever released, the show will definitely ignite conversations on its broader cultural impact through Hollywood's perspective.