Inside Marilu Henner and Spouse Michael Brown's Married Life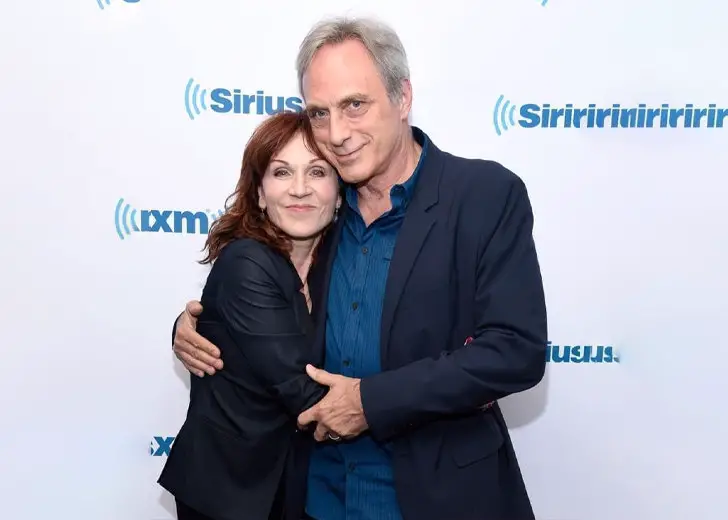 Marilu Henner got a taste of stardom in 1977 through her role in NBC's sitcom Taxi. She is also an author, radio host, and singer.
She has been married and divorced twice but later found her soulmate, in her spouse, Michael Brown, in 2006.
She married her former classmate and stuck to him in health and sickness. 
How Did Marilu Henner Meet Her Spouse?
Henner and Brown first met 52 years ago at the University of Chicago, as they both were students there. Brown was dating Henner's roommate back then. 
After a while, they broke up, but Henner unwillingly had to avoid Brown, as she didn't want to break the "girlfriend code."
But as they say, everything is destined. Henner and Brown met again in 1980.
Henner was about to marry her ex-husband, Frederic Forrest. She invited Brown to the wedding but shared no details regarding it. 
By 2001, Henner had already divorced her first spouse and married Robert Lieberman and divorced him. 
In 2003, they reconnected after Henner got Brown's number through a mutual friend, and they started dating after acknowledging Brown was also single.
They hit it off right after the first date and comprehended that they both were meant for each other.
Inside Marilu Henner's Marriage 
Henner married her spouse, Brown, on December 21, 2006, in the Hollywood Hills.
The Aurora Teagarden Mysteries star said she recalls every detail of her marriage, from the guests to the decorations.
Brown asked Henner to marry him right after his lung cancer surgery. 

Marilu Henner and Michael Brown at Hallmark TCA party. (Source: Marilu Henner's Instagram)
As every marriage has its hardships, Henner and her spouse also had to go through it.
After being married for a year, Brown's family business sloped downwards, and that was the same time when Henner also questioned her career. 
It made their bond even stronger as they were searching their way out together and for one another. 
"I always thought that the person I married would be this great partner, but I didn't think that he'd become my best friend," said Henner to The New York Times.
Marilu Henner: The Caregiver
Henner and Brown fell in love within a week after their date. But a series of sad news knocked on their door after two months.
Henner's attention shifted from a lovey-dovey phase to concern when she spotted traces of blood from Brown's urine. Later, Brown was diagnosed with bladder and lung cancer. 
Rather than bailing out of the situation, Henner becomes the caregiver for her spouse.
It was difficult to manage her acting career, raise her two young children from a previous marriage and provide support to Brown, who was suffering from Cancer. 
Brown had a hard time accepting the shift from being healthy to having Cancer. 
In an interview with Prevention, Henner mentioned, her taking care of her spouse strengthened their relationship and made their connection deeper, making them realize their feelings.
While everybody around Henner suggested leaving Brown, she stayed with him. She told People, "No, he's the love of my life! I've already had two husbands. This is the guy." 
Brown explained he was very emotional in the same interview and loved how Henner supported him. She made him keep his hopes alive and balance his mental peace. 
Ultimately, the situation made Henner write a book based on her experience, Changing Normal: How I Helped My Husband Beat Cancer.
She claims to have done a lot of research and put effort into changing his life completely. 
He has been in remission for over fifteen years now, and Henner, along with Genentech and Bladder Cancer Advocacy Network, works together to raise awareness of caregiving and bladder Cancer.