Marianne Faithfull's Highly Publicized Relationship Wasn't With a Spouse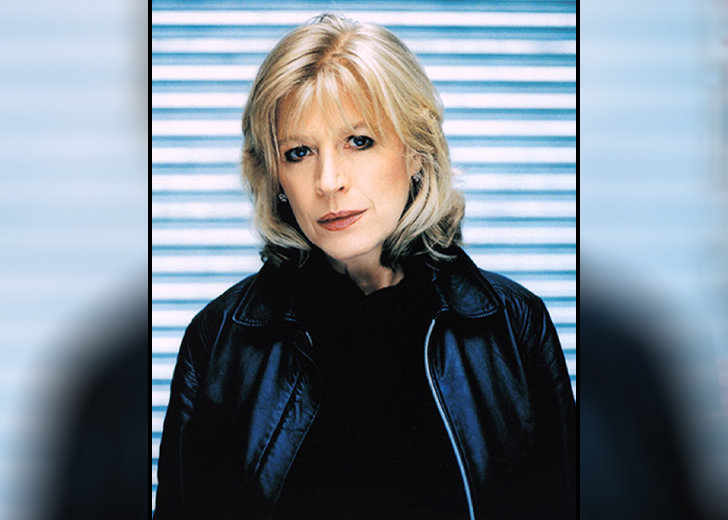 Few rock icons are as complex and recognizable as Marianne Faithfull. 
She was the decadent rock chick who became a symbol of the Swinging Sixties.
The singer's hauntingly beautiful good looks and feathery-soft voice made her a star in her own right with a musical career spanning decades.
But life was never easy for Faithfull.
Marianne Faithfull's First Spouse
Her life was less than ordinary, with two abortions, three miscarriages, a suicide attempt, three marriages, four years of homelessness, and fifteen years of drug addiction. 
The British beauty may be clean and sober now, but she has always stood out for her exploits with Rolling Stones' Mick Jagger. 
Before dating the rock star, Faithfull was married to her spouse, John Dunbar, at the tender age of 18 on May 6, 1965.
Her mother was less than happy with the union that broke her heart, which Faithfull still feels guilty about. 
Later that year, the singer and her spouse had a child named Nicholas.
Sadly, she lost custody of him when she became a junkie.  
She described her first marriage with her spouse, saying she fell in love with somebody poor but hilarious. 
But Faithfull later realized humor didn't mean a thing, so the marriage fell apart. 
Marianne Faithfull's Relationship With Mick Jagger 
Faithfull and her spouse officially divorced in 1970, but she had already begun her sordid affair with Jagger. 
The legendary rockstar couple met at a party after Rolling Stones' manager Andrew Loog Oldham noticed the British beauty. 
They began dating from 1966 to 1970, but their relationship was stormy, riddled with affairs and substance dependency. 
Faithfull and Jagger were unfaithful to each other. During that time, Jagger had an affair with Marsha Hunt, with whom he had his oldest daughter, Karis. 
He also cheated on Faithfull with Anita Pallenberg, who was dating Keith Richards, the guitarist in Rolling Stones. 
The affair drove the 'As tears Go By' singer to take revenge. 
She and Richards, the victims of the affairs, had a one-night stand who almost got caught.  
Faithfull and Jagger's relationship eventually fell apart. 
Marianne Faithfull's Other Spouses
After her relationship with Jagger ended, she slid further into addiction and eventually hit rock bottom.
She became homeless and lived in the streets for the better part of her 70s. 

Marianne Faithfull promoting her new book (Source: Marianne Faithfull/Instagram)
Friends occasionally tried to help her but to no avail. 
But it was only after the 80s that Faithfull started getting better after receiving treatment for her addiction. 
By then, she was married to spouse and musician Ben Brierley.
In 1988, the singer was married for the third and last time to writer Giorgio Della Terza who left her for another woman in 1990. 
After three failed marriages, Faithfull doubted she would ever find love again. 
"I don't think I could con myself into falling in love again because I think it is a con. When you're young, it is just wanting to breed,' the singer told Contact Music. 
However, the singer acknowledged she was lucky in love despite failing to make her marriages work.
She shared she had a wonderful life with all her lovers and spouses.