Inside Marcus Rosner's NYE Wedding with Longtime Partner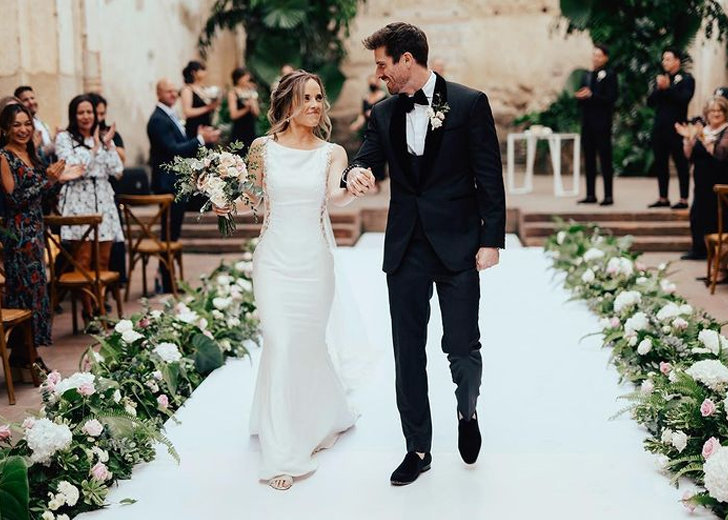 Many people in the Hollywood industry are secretive about their personal lives and partner. 
They do not wish to share their love or married life with the public, mostly to separate their business and relationship. One such celebrity is Marcus Rosner. 
Rosner has an impressive portfolio with all the projects he has done to date, like Arrow, Supernatural, Once Upon a Time, and Unreal. But searching about his personal life and partner - there is nothing online. 
The only glimpse of his married life and partner we see is through his Instagram. Here is everything we know about Rosner and his wife. 
Marcus Rosner's History with His Partner
It is reported that Rosner's wife is Alison Kroeker, who goes by @ali.kroeker on Instagram. She is currently in California, where she works as a documentary producer and writer. 

Marcus Rosner's first picture with his partner, Ali Kroeker. (Source: Instagram)
It is unknown when Rosner and Kroeker first started dating. However, it is speculated that the pair got together around 2017. 
This is because the actor first posted a picture with his partner on August 30, 2017. He has hidden their faces with animal emojis, but they are dressed formally in front of a lake. 
Rosner captioned the picture as "I get those goosebumps everytime..." with a music emoji. Since then, he has often posted about or with his spouse. 
However, he either does not show her face or hides it with emojis every time he does so. After dating for a couple of years, the Arrow actor proposed to Kroeker on December 31, 2020. 
He made the announcement the following day, on January 1, 2021. He uploaded a grayscale picture of his and Kroeker's hands, where the latter showed off her engagement ring. 

Marcus Rosner and Ali Kroker showing off her engagement ring. (Source: Instagram)
Rosner captioned the photo as "In the midst of a life well-lived. #aboutlastnight #nye2020." He also organized a massive engagement party for Kroeker in Edmonton, Alberta. 
He thanked his "good friends" for helping him "pull off something very special for someone who was willing to wait a long time."
Then, on January 3, 2021, he posted another picture where he was on his knees, holding a ring box. 
Marcus Rosner's Wedding Ceremony 
Soon after, the two were planning a wedding to get married. Then, in June 2021, they went to Guatemala for a vacation. 
However, while they enjoyed their time there, the pair also planned their wedding.
Rosner revealed he and his partner planned to get married on New Year's Eve, exactly a year after their engagement.
Exactly as they planned, the duo got married on New Year's Eve on December 31, 2021. They had a beautiful ceremony surrounded by their friends and family at Guatemala's Convento De Monjas Santa Clara. 
The pair planned their ceremony alongside I Do, Guatemala, and Auguro Weddings. The latter dubbed the ceremony as "last wedding of the Year!" 
Rosner shared pictures of their wedding ceremony on his social media. His family and his wife also did a very stunning photoshoot after the ceremony at Convento La Recolección. 
All in all, they had a fabulous ceremony, and the pair are currently living the best of their married life.