Is Marco Grazzini Married? Get To Know His Partner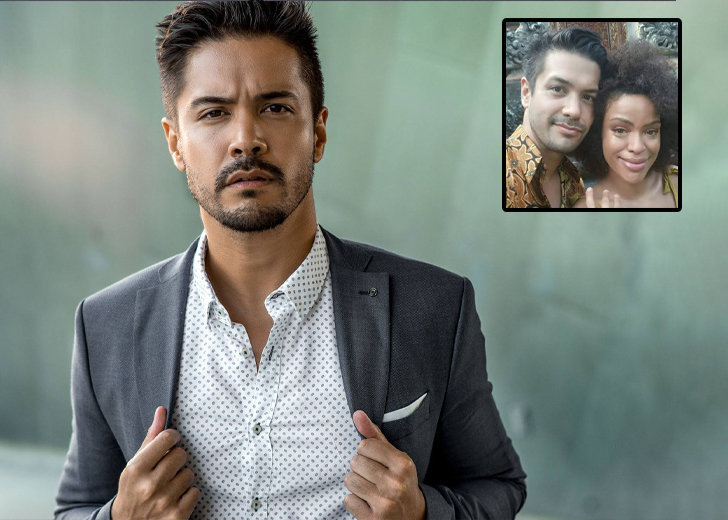 In June 2019, Marco Grazzini teased his fans on social media with a photograph of himself with his future wife.
He captioned the Instagram post, writing "Yes," hinting at their plans of getting married soon.
In the picture, the actor's girlfriend was seen flashing an engagement ring to the camera while her face showcased overwhelming emotions.
Grazzini seemingly proposed to his potential wife in Bali. Fans and well-wishers flooded the comment section with their congratulatory messages.
"Congratulations you two," wrote a fan while another expressed their happiness after seeing the couple deciding to commit their lives to each other.
One fan from Indonesia, who noted the traditional batik shirt Grazzini was wearing, congratulated the couple and asked them to visit the country again.

Marco Grazzini, pictured with his future wife after their engagement. (Photo Credit: Instagram)
Who Is Marco Grazzini's Soon-To-Be Wife?
Grazzini's partner is Alvina August, who belongs to a household of mixed ethnicity. She was born to her Canadian father and Zimbabwean mother on August 2, 1984, in Zimbabwe.
The actress was brought up in the Zimbabwean capital of Harare, where she completed her primary school education at Eastridge Primary School.
However, her acting career took off after her parents relocated to Canada when she was seventeen.
Apart from acting, August is also known for her singing skills, having worked in numerous studios, recording her original songs.
Grazzini's girlfriend started her acting career after being offered to work in 2016's The Other Kingdom. The same year, she was seen in the drama series Suits portraying the character of Julie.
Her notable works include shows like Chilling Adventures of Sabrina and CW's Nancy Drew. In the latter, she is popularly known for her work as detective Karen Hart.
August's other working credits include television shows like 2019's The Boys and Woke, which started airing in 2020.
Grazzini's partner is currently based between Vancouver and Los Angeles to keep up with her aspiring career.
Marco Grazzini and Future Wife Aren't Secretive
Grazzini and his proposed wife have remained vocal about their relationship. They seem to update their fans on social media with posts related to their relationship and vacations.
The year after their engagement, i.e., in February 2020, Grazzini's girlfriend marked the couple's six-year together with a special social media post.
On her Instagram, she shared an intimate photograph of the couple, who are yet to be married, and captioned it with finger emojis, which hinted at the number of years they have been together.
Later, in December 2020, August took to her Instagram to wish her fans on the occasion of Christmas.
In her post, the actress initially expressed her agony in not celebrating Christmas with their family members in Ontario, Canada, because of the COVID-19 restrictions, calling the situation "not fair."
In her lengthy writing, she asked her fans to remain calm during the difficult period, hoping once the pandemic is over, everyone would be more appreciative of hugs and companionship and, at the same time, more mindful of physical and mental well-being.
Toward the end, she wished Merry Christmas to her fans and thanked them for being part of the couple's "virtual bubble."
But, when the COVID-19 restrictions were relaxed, the couple packed their bags and spent their time vacationing in exotic locations.
In December 2021, August updated her fans with a video of the vacation she enjoyed with her partner Grazzini in Phuket, Thailand.