Maisie Williams' Boyfriend Reuben Selby To Design Her Wedding Dress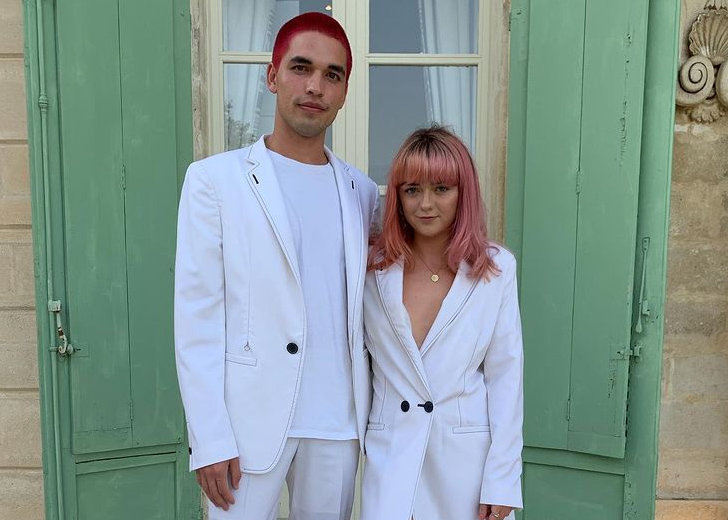 Maisie Williams and her boyfriend Reuben Selby have already discussed details for their wedding day. 
They have been dating for about four years as of this writing.
While the multi-talented designer is yet to put a ring on the relationship, they seem to be serious about taking the next step together. 
Maisie Williams Has Plans in Place for Wedding
During an interview on the Table Manners podcast back in 2021, Williams talked about her table manners or lack thereof.
She revealed she once made her beau upset by licking her knife, amongst other things.
Further along in the conversation, the podcast host, Jessie Ware, asked the Game of Thrones starlet how long she'd been dating Selby. 
She quickly replied, "three years." Jessie's daughter Lennie almost reflexively added, "You're almost married."
But then, Williams did not turn down the idea. Instead, she said, 
Yeah, we're getting there, one day, maybe. Reuben, if you're listening! Joking. Yeah, I think so.
Maisie Williams' Boyfriend to Design the Wedding Dress
If you didn't already know, Williams and Selby are nothing short of a fashionista couple.
They often show up at fashion shows as a couple, and at times, even complement one another with their outfits. 
Naturally, the younger podcast host couldn't help but question Williams about her choice of bridalwear. She wanted to know who would design the dress 
To which, the Doctor Who star unhesitantly replied: "He will." Note that "he" in her reply is her boyfriend, Shelby. 
Now the mother chimed in, asking Williams if she and her partner already had discussions about their wedding, about Shelby designing the wedding dress. 
Williams' answer: a resounding yes!
Still, it wouldn't be the first time that the actress stunned the world wearing one of her boyfriend's creations.
Maisie Williams Has Donned Boyfriend's Designs Before
Williams walked the 2019 Emmys red carpet in a stunningly beautiful black dress that featured a sleeveless, asymmetrical silhouette adorned with custom embroidery and crystals.
The mind behind this work of art was none other than Shelby; albeit, he did have some help. 
The doting boyfriend collaborated with celebrated designer JW Anderson to create the custom design. 

Williams and Reuben Selby rocking retro yellow suits in March 2021. (Source: Instagram)
Williams later opened up to Elle about how it all came to be.
"I've always wanted the perfect custom red carpet dress — something that I feel really confident and comfortable in," she told the publication.
Maisie Williams Asked Boyfriend to Design with Her in Mind
Williams asked Selby, who also happened to have an impeccable sense of fashion, to design something with her in mind. 
"My height, my shape, my likes, and insecurities," she shared. "I love collaborating on the dresses I wear, I wish I could do it more."
The actress further noted how her short height made it borderline impossible for her to pick something off the hanger and grace a red carpet just like that. Of course, Selby complied. 
In a later statement, he shared he was familiar with Anderson's work as he'd been following the designer for a while. 
"I think we have a similar way of visualizing things," Selby explained, "which meant that when he saw the sketches, he immediately understood the concept and what we were trying to achieve."