Maia Mitchell Seemingly Hinted a Break up with Rudy Mancuso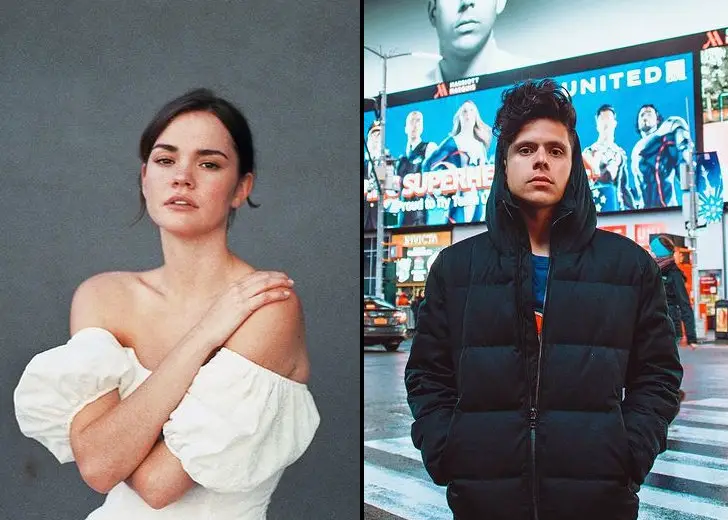 The internet has been abuzz with rumors of Maia Mitchell and Rudy Mancuso's break up for the longest time. 
The duo was reportedly dating since 2015, and they constantly expressed their love for each other on social media.
They used to post heartfelt tributes on special occasions, such as Valentine's Day, birthdays, and anniversaries. 
According to reports, Mitchell and Mancuso were pretty low-key, but the Vine star turned YouTuber has not posted with his girlfriend since Valentine's Day in 2020.
Meanwhile, The Foster actress has removed all traces of her boyfriend from her social media. 
They have also unfollowed each other from Instagram, and fans who were shipping them were not pleased. 
Over on Twitter, they expressed their shock and disappointment at the couple's split. 
User @potatofryhoran wondered if the duo had actually broken up because there were no loved-up pictures on Mitchell and Mancuso's socials.
Another user, @sexymcsteve, insinuated that she no longer believed in love, especially after the break up. 
A third user, @clarissa826, chimed in, saying the news of the split made her cry. 
Maia Mitchell and Rudy Mancuso Break Up
Despite the split rumors floating for many months, the couple did not confirm the break up.
But on October 21, 2021, the Good Trouble actress uploaded a photo and tagged photographer Diana Mantis and Nic Mercardo. 
In the caption, she wrote, "cuffing season." 

Maia Mitchell's cuffing season post that hinted at her break up (Source: Maia Mitchell/Instagram)
For those out of the loop, cuffing season is defined by Brides as a phenomenon that occurs in the cold season. 
It is when happily single people who spent the summers dating around have the desire to find someone to settle down with during the colder months. 
These people want someone to cuddle with when it's too cold to go outside and someone to spend the holidays with.
Some of these relationships may end when summer approaches, or it could lead to longer-term relationships. 
Mitchell's caption raised eyebrows amongst fans who thought she was confirming that she was single and looking for a partner. 
Meanwhile, in another Instagram post of Mancuso's, fans took to the comment section to question him about the break up. 
User bunnywitchie wrote, "Why good why [crying emoji] why they broke up [crying emoji]."
A second user, stantheman129, asked the YouTuber what happened between him and the actress that lead to the split. 
Rudy Mancuso's YouTube Videos
Although Mancuso does not have any traces of his relationship with Mitchell on Instagram, he has not deleted videos he made with her on his YouTube channel. 
There are several videos of Mitchell that are still up on his channel to this day, some of which date back to as early as July 2016. 
The earliest video with Mitchell on his channel is titled 'The Perfect Date.'
Mancuso added a hilarious touch in the video by bringing his mother on his date with Mitchell in the short sketch video. 
In another video, the duo showed off their musical skills by busking on the streets of the Hollywood Walk of Fame. 
On March 2, 2018, the duo used their musical skills and collaborated on the song 'Magic,' and the music video is still on Mancuso's YouTube channel. 
There are many other videos of the two, and no one knows why Mancuso hasn't deleted them.