What Actually Happened between Macaulay Culkin and Michael Jackson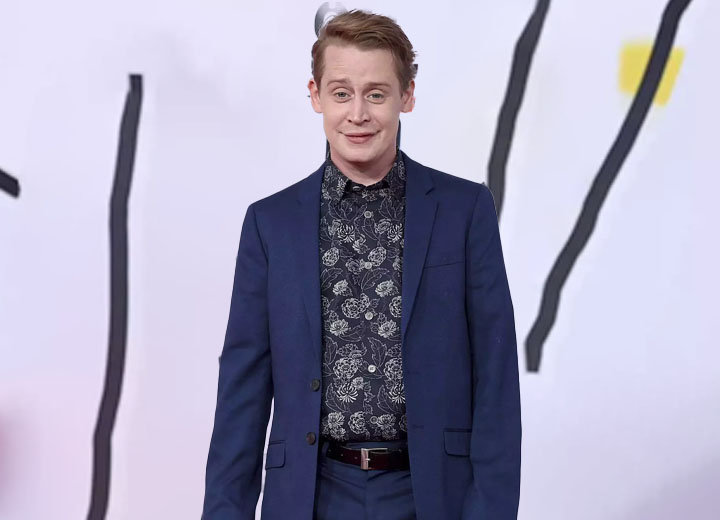 Macaulay Culkin and Michael Jackson had the unlikeliest of friendships. They became friends after Culkin shot to fame after the first Home Alone movie in 1990.
Three years later, all hell broke loose for Jackson after he was accused of child sexual abuse. As this pertained to children, and as Culkin was still a child, he was naturally dragged into the legal case that ran for years.
There have been many speculations about whether Jackson and Culkin were only friends or if there was something more between them. So, what was their relationship, exactly?
Macaulay Culkin and Michael Jackson's Early Friendship
As mentioned above, Culkin and Jackson became fast friends after his rise to fame. Home Alone came first, followed by Culkin's appearance on Jackson's 1991 controversial hit 'Black or White.'

Macaulay Culkin alongside Michael Jackson in his 1991 'Black or White' video. (Photo: Twitter)
In 1991, Culkin and Jackson would go on a vacation with another family. Brock Goldstein and Culkin, both 10 years old at the time, struck up a friendship after meeting on a movie set.
Brock asked his parents if Culkin could join their vacation, and they agreed. But they did not know Culkin had invited Jackson to the vacation as well.
Jackson showed up in Bermuda two days later, and when asked why he joined them on the vacation, he said he "just [needed] a break." They had fun during the trip, and Jackson made sure the family had as much privilege as they could in the resort they were at, all expenses paid.
But, after the 1993 child sexual abuse cases hit the court and the news, this vacation and Jackson's intentions were heavily scrutinized. The Goldstein family, however, maintained the pop star did nothing improper during the vacation — Culkin and Brock had their own rooms, and Jackson had his own.
Brock, in a 2009 interview, said Jackson was "just like one of [them]."
"It makes perfect sense to me because he never had a childhood. Obviously he's not normal. He had a twisted upbringing," he added.
The case was highly sensationalized by the media, which resorted to misleading reporting of the case. One of these hit-pieces brought up Culkin's name, and he became one of the first names everyone brought up while talking about Jackson's alleged misdoings.
Macaulay Culkin Denied Michael Jackson Abused Him
After the witch hunt began, Jackson's many employees, as well as the media, started making up lies about how the pop sensation had abused Culkin. Many started asking for money in exchange for false admissions regarding how Jackson had sexually touched the child actor or made sexual advances.
Culkin, however, denied all these. In May 2005, during his court appearance for the case, he said the allegations were "absolutely ridiculous" and things that were alleged "never" happened.
He admitted he had slept on Jackson's bed in his Neverland Ranch more than a dozen times between when he was nine and 14, but that it was all "good old fun." He denied getting molested or sexually touched, even when they slept together.
Macaulay Culkin is godfather to Paris Jackson. But I guess you didn't know that either. He's part of the family.
You sound really ignorance when it comes to Michael Jackson. pic.twitter.com/FZXCRIFzQE — Lisbeth Landin 🇩🇰 (@DizZzyMissLizzy) August 26, 2022
That was also the last time Culkin — who is the godfather of Jackson's kids; Paris, Prince, and Michael Jr. — and Jackson met. They had a final exchange in the bathroom of the courthouse where the singer, according to the actor, denied a longer conversation because he did not want to influence his testimony.
Culkin attended Jackson's 2009 funeral with his then-girlfriend, Mila Kunis, but his relationship with the Jacksons did not end with his death. Over the years, he has maintained a close relationship with Paris Jackson, and they even share matching tattoos.
In 2020, he again vehemently denied Jackson doing anything inappropriate to him while acknowledging the fact that if there was ever a better time to levy allegations against the deceased star, it would be then, after his death.