Does M. Night Shyamalan's New Movie, 'Old' Have His Signature Twist? Here's What the Cast Says
M. Night Shyamalan's new movie, 'Old' is unlike any of his previous works.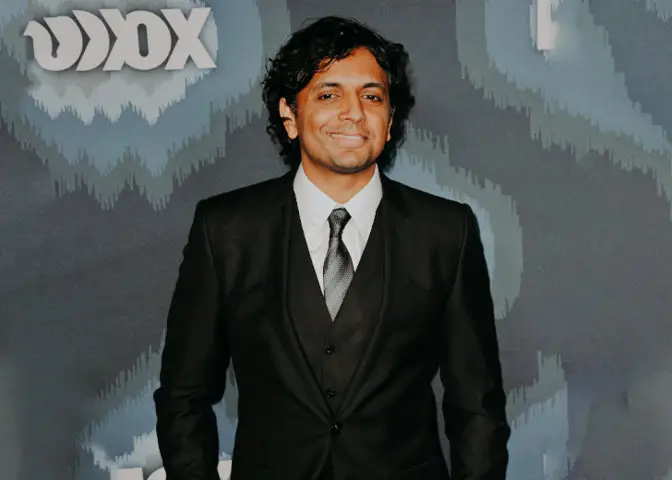 Filmmaker M. Night Shyamalan is known for making movies with supernatural plots and twist endings.
Given that his newest work, Old, is loosely based on Pierre Oscar Lévy and Frederik Peeters' graphic novel Sandcastle, many were expecting the movie to either be faithful to the adaptation or have Shyamalan's signature flair and twist ending.
Shyamalan himself expressed that the movie was unlike anything anyone had ever seen, and the cast of Old has said similar things.
Alex Wolff, who plays one of the major characters in the movie, said it stood out from all of Shyamalan's other works.
Really, that's not a cop-out. This is really different. It's really individual. It's like nothing I've ever seen. I would say couple it with none of [Shaymalan's other movies]... I really see it as kind of an allegorical existential sort of meditation on getting older.
Other cast members including Vicky Krieps, Nikki Amuka-Bird, and Gael Garcia Bernal also talked about the movie and how it explored things in a way that differed greatly from other movies.
And though Old might stand out from many other movies, it still has the elements Shyamalan is known for — twist ending.
Many critics have praised Old, with many saying it might just be behind his other iconic works like The Sixth Sense and Unbreakable.
Carol Grant, who has contributed to many pieces at Vice and IndieWire described the movie as horrifying albeit with a promising ending.
Old is Shyamalan's most elegantly directed movie since Signs. Also ******* horrifying. And boy, my fellow Shyamalan auteurists are gonna have a FIELD DAY with that ending.
Shyamalan's Daughter Gifted Him 'Sandcastle'
Shyamalan got the idea to turn the graphic novel Sandcastle into a movie after he got it as a present from his daughter on father's day.
When talking to Seth Meyers, the filmmaker revealed that the story really drew him in because he could relate to it.
Shyamalan just turned 50 and his children had grown into adults, making him feel as if time was moving too fast. With Sandcastle already being very cinematic, he decided to turn it into a movie, as it was a horror material right up his alley.
However, his daughters didn't just help him discover Sandcastle but were also involved in the making of Old. Shyamalan's oldest daughter worked as a musician and wrote a song that's key to the movie while his middle daughter worked as a second unit director.
Shot Amidst Tricky Situations
Shyamalan had a great working relationship with his daughters. They even went out for drinks as work buddies after shooting. And while the dynamic between him and his daughters was amazing, the shooting process was a bit troublesome.
The filmmaker revealed COVID-19 had made the process much tougher. To make things worse, the beach they were planning to film on disappeared completely because of a hurricane. The set they had built had also been destroyed by it and they had to rebuild the set all over again.