Many Girlfriends and Still No Wife — When Is Luke Wilson Going to Start a Family?
Luke Wilson's niece and nephews makes him want to have kids of his own.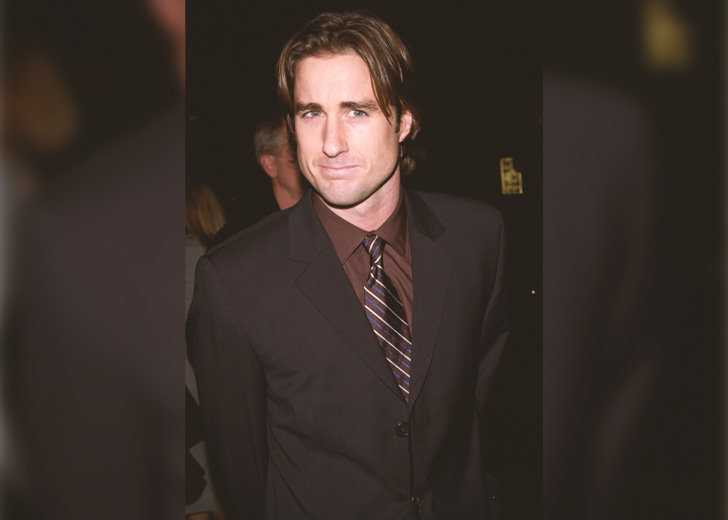 Actor Luke Wilson has been romantically linked with many well-known names throughout the years, but one question has been frequently asked by fans, "Is Luke Wilson married?
The answer is no, Wilson doesn't have a wife. And though he hasn't started a family of his own, he has spoken about wanting to do so for quite some time now.
In 2019, Wilson expressed his desire to be a dad to Hollywood Life, saying that his niece and nephews made him want to have kids of his own. 
I definitely want to start a family. I love my niece and my nephews. And I know how much my dad loved being a father. That was one of the things that made him happy the most, so yeah, I'm 47, I'm ready for that. I need to get to work.
His brother Owen Wilson has two sons and a daughter — son Robert Ford (born January 2011) with ex-partner Jade Duell and son Finn with Swedish personal trainer Caroline Lindqvist.
His daughter Lyla was born to Varunie Vongsvirates in October 2018. The oldest of the three Wilson brothers, Andrew Wilson, has one son, Joseph Obiamiwe Wils, born in 2003.
Wilson expressed similar sentiment about fatherhood during an interview with Conan in 2020, once again bringing up his niece and nephews and how much he loved them.
However, the actor hasn't been romantically linked with anyone recently and is thought to be single. Here's a look at some of his past relationships.
Luke Wilson And His Past Girlfriends
Wilson and Drew Barrymore began dating in 1997 after starring together in Home Fries. Their relationship lasted for two years, and they went their different ways. However, there was no bad blood between the two, and she even helped cast Wilson in the 2000 movie Charlie's Angels, which she both produced and starred in.
When speaking to People, Wilson praised Barrymore's professionalism regarding his casting.
That's Drew — she didn't let personal stuff get in the way.
Following his split from Barrymore, Wilson worked on the 2001 movie The Royal Tenenbaums alongside Gwyneth Paltrow. Rumors soon surfaced that the two rented a Pacific Palisades, California beach house and spent their summer vacations together.
Paltrow initially said that the two were just friends, but it was later confirmed that she was his girlfriend. However, their relationship only lasted for a year.
Wilson's longest-lasting relationship to date was with Yale alum and former basketball player Meg Simpson. They started dating in 2008 and were together for six years before calling it quit in November 2014.
Wilson and Simpson shared an amicable relationship even after their breakup, and the two were sighted together in July 2015. He could be seen consoling his ex-girlfriend following an emotional reunion on a beach in Santa Monica.