'Cosmic Sin' Actor Luke Wilson's Nephews Make Him Want to Have Kids of His Own
Actor Luke Wilson started his acting career together with his brothers Owen and Andrew Wilson. But while his two older brothers already have kids of his own, Luke is still unmarried and has no fatherhood experience. But the actor has opened up about being close to his niece and nephews, who make him want kids of his own.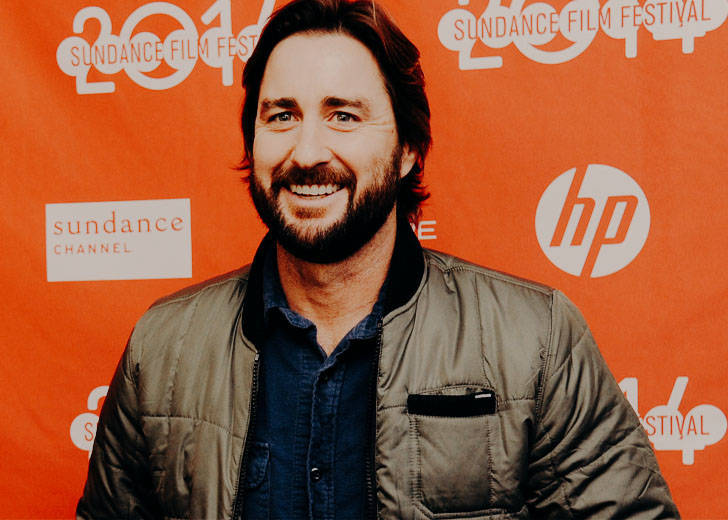 Luke Wilson shot to fame alongside brothers Owen Wilson and Andrew Wilson through their 1996 movie Bottle Rocket. While all three brothers found success on the big screen, Luke envies his brothers of one thing he hasn't gotten to yet, fatherhood.
The Cosmic Sin actor has opened up about how much he loves his nephews and niece on multiple occasions. He has also spoken up about wanting kids for some time now. But with that said, Luke Wilson is still thought to be single, and there are no signs of him settling down with a wife anytime soon.
Luke Wilson Is Ready To Be A Dad
Luke is the youngest of the Wilson siblings and also the only one without any children. His brother Owen Wilson has two sons and a daughter - son Robert Ford (born January 2011) with ex-partner Jade Duell and son Finn with Swedish personal trainer Caroline Lindqvist. Owen's daughter Lyla for whom he is paying child support for, was born to Varunie Vongsvirates in October 2018.
The oldest of the Wilson brothers, Andrew, has one son, Joseph Obiamiwe Wils, born in 2003.
Luke, too expressed his desire to be a dad to HollyWoodLife in 2019 while mentioning that he had been saying it for a very long time. "Yeah, it (starting a family) is still a goal. I was doing press a couple of years ago, and one of the journalists that I've known since I first got to town said to me, 'Luke, you said in 1996 that you wanted to be a father. What is going on?' My own mother doesn't even say that, but it was hilarious. I didn't realize that I've been talking about it for that long."
The Cosmic Sin Actor also said he loved his niece and nephews and was looking forward to experiencing the joys of fatherhood which his father loved so much, then added that he was ready to be a dad:
I definitely want to start a family. I love my niece and my nephews. And I know how much my dad loved being a father, that was one  of the things that made him happy the most, so yeah, I'm 47, I'm ready for that. I need to get to work.
The HollyWoodLife article published in January of 2019 also mentioned that Luke had revealed that he already had a special "Valentine" in his life. But there has been no news about the actor's partner. Multiple sources say he is still single.
In an interview with Conan in 2020, Luke once again spoke his mind about his thoughts on fatherhood, "I get along great with those guys (his niece and nephews). They are great little kids and definitely the kind that makes me wanna  have some kids of my own, which I should get on to sooner rather than later."
He followed up with a joke saying he didn't want to be an old dad who had to pay someone in the neighborhood to play football with his kids.