Inside Luke Kirby's Married Life with Wife Andrea Sarubbi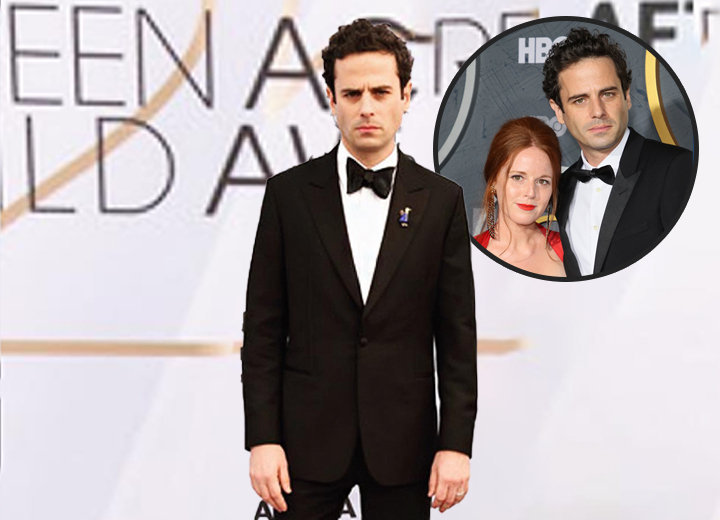 Luke Kirby is one secretive guy when it comes to his romantic relationships. The Gossip Girl actor gives away very little about his love life with his wife, Andrea Sarubbi.
So much so that his reluctance to give anything away even generated divorce rumors about them years ago. They, however, seem to be going strong as ever, albeit with no social media coverage.
Here are a few things to know about Kirby and his wife, and about their one-off breakup rumor.
Luke Kirby and Wife Andrea Sarubbi's Relationship
Kirby and Sarubbi have been together for years. Given that decade-old articles referred to them as "long-time" partners, the duo has been a thing for a very long time now. 
An article by the Daily Mail from August 2013 referred to Sarubbi as his long-term girlfriend.
However, there's no information on when the couple actually started dating. It was only in 2019 that Kirby and Sarubbi started making public appearances together.

Luke Kirby with his wife, Andrea Sarubbi. (Photo: Instagram)
Since that year, they have appeared together on the red carpet at a few award ceremonies and movie festivals, most notably at the 2019 Emmys and post-Emmy parties, and the 2021 Tribeca Festival.
They have also gotten married. In an October 2019 Forbes piece about Sarah Barnett, Sarubbi was mentioned as Kirby's wife, although no date of their wedding was provided.
Kirby and Sarubbi share a few interests, the main one being fashion. The actor likes to dress to impress during his red carpet appearances, something he learned while growing up watching fashion TV with his sister. And he also did that with his wife.
In his piece for The Cut, he mentioned they had "a shared love of runway shows." This turns out to be a fitting detail as Sarubbi works in costume design in Hollywood.
According to IMDb, she worked as a wardrobe stylist on the 2000 TV documentary Treasure Seekers. Since then, however, her professional whereabouts are unknown.
About Luke Kirby's Break up Rumors
The aforementioned Daily Mail article was actually about Kirby and Sarubbi's one-off break up rumor. Published on August 6, 2013, the article went into how the couple might have broken up in the wake of his dating rumors with Katie Holmes, his co-star from Mania Days.
According to reports from various sources, Kirby had seemingly split up with his then longtime girlfriend, Sarubbi, and even moved out of the home they shared. While this was going on, he was reportedly spending a lot of of-screen time with Holmes, during breaks in filming.
Daily Mail also quoted Grazia magazine, which claimed Kirby was a "single man" when the article came out and that he and Holmes were "free to explore the feelings that they have to one another."
Further, Grazia also apparently spoke to Sarubbi in June of that year. She told them "things could be going better" regarding her relationship with Kirby.
Another source, Look Magazine, claimed Kirby was trying to figure out his romance with Sarubbi and was not sure what to do. If these are to be believed, Kirby and Sarubbi have now put their difference aside and gotten back.