Luis Miguel Has Never Had the Best Relationship with His Kids
Luis Miguel shares three kids with two different women.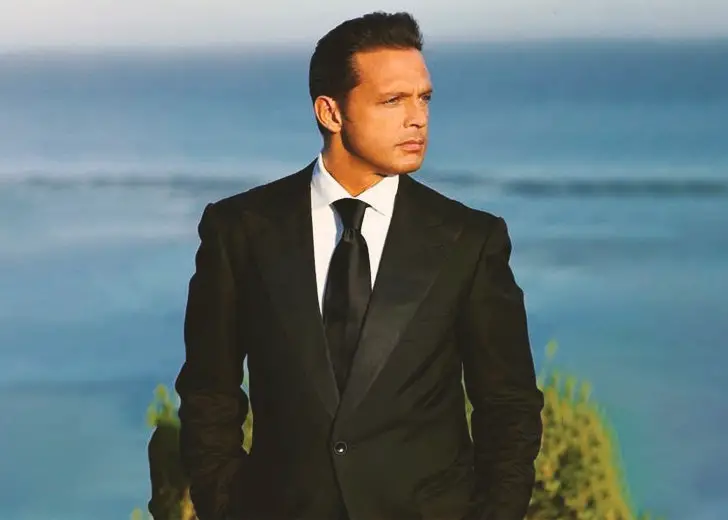 Luis Miguel, also known as El Sol de México (the sun of Mexico), is one of the best-selling Latin artists of all time. He has been active in the music industry since 1985 and has won many accolades, including six Grammy and Latin Grammy Awards each. 
While Miguel is praised for his voice, singing, and writing skills, it is not the same for his personal and family life. He is the father of three children, who he shares with two different women. 
Unfortunately, he is not considered a good father, especially by the mothers of his kids.  
Luis Miguel Is an Absent Father 
Over the years, various reports have accused Miguel repeatedly of being an absent father. In 2014, TMZ exclusively reported that the singer was accused of dodging his responsibilities to his children by actress Aracely Arámbula. 
The pair dated from 2005 to 2009 and share two kids. Arámbula filed legal documents regarding child support two years before speaking to TMZ. However, she claimed she could not serve it to Miguel since he was avoiding her. 
The singer claimed he was never legally served. Arámbula said she was offered $15K per month in child support for two kids. However, she noted Miguel had a significant income, and the child support payment was not enough. 
She asked for a minimum of $60K per month, but she could not relay the news to him properly because he was not in contact with her. Similarly, Miguel moving to Florida from California means Arámbula has no legal right to take him to court because of jurisdiction. 
She also said that she had done everything to serve him, but all in vain. Regardless, Miguel kept stand stating he was never properly served. 
Arámbula's sons also don't consider Miguel, their father. TVNotas (via Latin Times) reported that the kids don't spend time with the singer, so they don't see him as their dad. 
Instead, Arámbula's father and brother serve as the father figure of two boys. 
Luis Miguel Did Not Know About His Daughter
Miguel was in a relationship with Stephanie Salas in the late 80s, where they were blessed with Michelle Salas on 13 June 1989. However, since both Miguel and Stephanie were not exclusive and young, they parted ways. 
Miguel's relationship with his daughter started after Michelle called him out in an interview. She demanded answers to turn his back on her, so he attempted to reconnect with her. 
According to Then 24, the singer did not recognize his daughter until she came of age. The tabloid claimed Arámbula helped Michelle reconcile with her father. 
Unfortunately, it is unknown if the father-daughter duo still has a steady relationship. Currently, 32-year-old Michelle is flourishing on her own.
She is an influencer and has a makeup brand named Drunk by Beauty. It is not known if Miguel has any other children. 
He was in a three-year relationship with dancer Mollie Gould. The pair started dating in 2018 and parted ways in 2021 after Gould cheated on the singer, as per Cultural Collectiva.