Where Is Lucy Lawless Now? Her Life and Career after Her 'Spider-Man' Cameo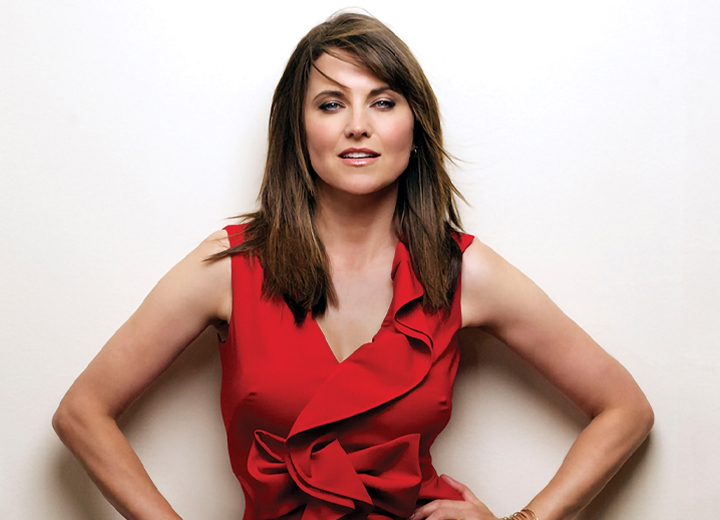 "Guy with eight hands. Sounds hot."
Those were all of Lucy Lawless's lines in 2002's Spider-Man movie. Her cameo as the Punk Rock Girl was one of the smallest in the film, but also one that would gain the actress a lot of recognition.
However, it would be unfair to Lawless if anyone were to say that put her on the map in Hollywood. The actress, even if she gained a lot of new fans from her three-second cameo in Sam Raimi's superhero movie, had her own place in the industry since years before.
She did have a bit of help in getting the role, though.
How Lucy Lawless Got Her Punk Rock Girl Cameo in 'Spider-Man'
Lawless was a moderately big name in Hollywood and had worked with Raimi before her Spider-Man cameo came about. She had worked with Raimi in Hercules: The Legendary Journeys and Xena: Warrior Princess.
In addition, her husband, Rob Tapert, is one of Raimi's oldest friends. So, when filming the movie, Raimi just called her to do a small part.
She was in New York at the time, and she obliged. In her words, she "just rocked up" to the shooting.
While talking to Collider in March 2021, Lawless said she did not have a chance to play around with her character. Everything she had to do was determined before she came around.
The two sentences she had to utter in front of the camera, she told Collider, were "pure Sam." And she uttered those words to perfection as there weren't even any alternate takes of the shot.

Lucy Lawless as Punk Rock Girl in 2002's 'Spider-Man.' (Photo: YouTube)
After her part was done, instead of changing into her "normal" clothing, she instead went home wearing the entire outfit. She wore it on the plane and got some looks.
"I wore that punk outfit home on the plane and, yeah, people aren't that nice to punks!" she said. "They're frightened, and they act in a way that's a little bit hostile."
Lucy Lawless's Career before and after 'Spider-Man' Cameo
Lawless made her big-screen debut in 1987's Funny Business. Her roles got bigger and bigger over the next decade and in 1994, she got her first taste of the cult-favorite Hercules franchise.
That year, she appeared in Hercules and the Amazon Women, a TV movie. Then her love affair with Xena, a beloved character from the Hercules world, began.
In 1995, she started appearing as Xena in Hercules: The Legendary Journeys, and that same year, she and her character got their own show, Xena: Warrior Princess.
The latter ran from 1995 to 2001, and it got her a loyal cult following.
Since her 2002 Spider-Man cameo, she had done shows like Two and a Half Men, Veronica Mars, CSI: Miami, etc. Her biggest roles have been in Battlestar Galactica (D'Anna Biers), Spartacus (Lucretia), Parks and Recreation (Diane Lewis), and Salem (Countess Marburg).
Her latest works now include My Life Is Murder, in which she plays Alexa Crowe, and the 2022 blockbuster, Minions: The Rise of Gru, in which she provides voice to Nun-Chuck.