Why Was Lovely Peaches Arrested? Get All the Details
Lovely Peaches claims she shares controversial posts to gain attention on the internet.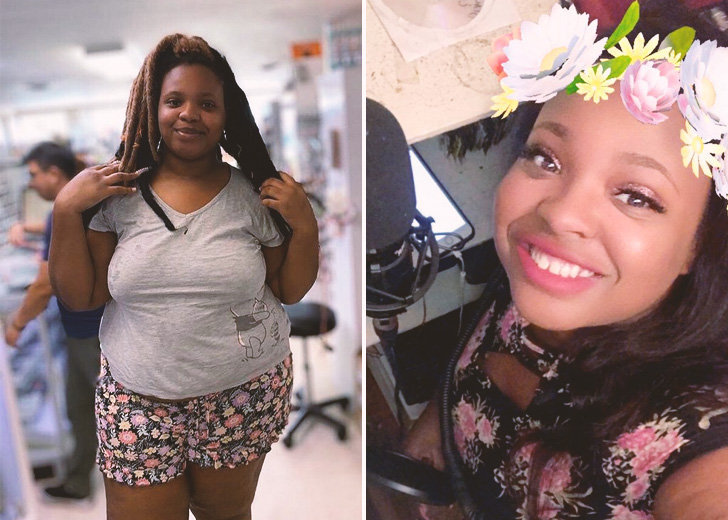 Brittany Johnson, commonly known on social media as Lovely Peaches, has been an infamous internet figure for about five years.
Over the years, she has made numerous controversial statements, including one in which she stated she hired someone to assault the TikTok star, Charli D'Amelio.
Most recently, she was hugely backlashed by netizens after she posted disturbing photos and videos about her dog. 
On January this year, Johnson posted a video on her Instagram, where she picked her dog up by the neck and sprayed perfume in its face. She also claimed to have broken her dog's legs.
The videos are no longer available on Instagram, but social media users recorded and reshared them on Twitter to communicate with higher authorities and file complaints against her.
Lovely Peaches Was Arrested for the Same Reason
After the disturbing photos and videos of her performing animal cruelty on her dog came out, people on social media demanded the dog be taken away from Johnson.
Def Noodles, a YouTuber who frequently covers influencer drama, posted a blurred version of the video, calling it "very upsetting to watch."
Johnson added to the drama when she posted on Instagram some days later after the initial posts, stating her dog had died.
"As I Posted On My Personal Max is no Longer With Us Rip Buddy," she captioned her post.
Afterward, she was arrested on a charge of cruelty to animals, according to police records and a statement published by the website TooFab. The police also revealed that the dog was still alive.
Speaking with TooFab, the DeKalb County Police Department representative said,
Until her case is concluded, she is not allowed to own or care for any animals. Meanwhile, her Jack Russell Terrier was taken into custody by Animal Services, where it was examined by a veterinarian, and Johnson voluntarily signed over custody.
According to Insider's report, when she was asked by an officer why she made threats against her dog, she responded by saying she did it because she knew it would get her attention on the internet.
"That's not the attention you want," another officer subsequently said to Johnson. "See police here? That ain't the attention you want."
Is Lovely Peaches in Jail Now?
Lovely Peaches was released from custody after being detained in Dekalb County, Georgia, on January 22. She was granted bond and released after she paid the bond amount.
Since getting out of custody, she has been posting cringy content on social media, including Instagram, where she has 112,000 followers.
That being said, she has opted not to post anything controversial or related to her dog, which social media users were most outrageous about her.
In addition, she was banned from TikTok for her inappropriate content and activities on the short video-sharing platform.
Johnson initially rose to prominence on social media in 2016 and has been able to keep a following through multiple accounts on various platforms after her pages were suspended or banned.
Well, it's unclear how many social media accounts she actually has, but whenever she's been banned, she's made a new account with a slightly different handle.