Does Louis Partridge Have a Girlfriend? (Apparently, Yes)
 Millie Bobby Brown might have dropped some truth about Louis Partridge's love life.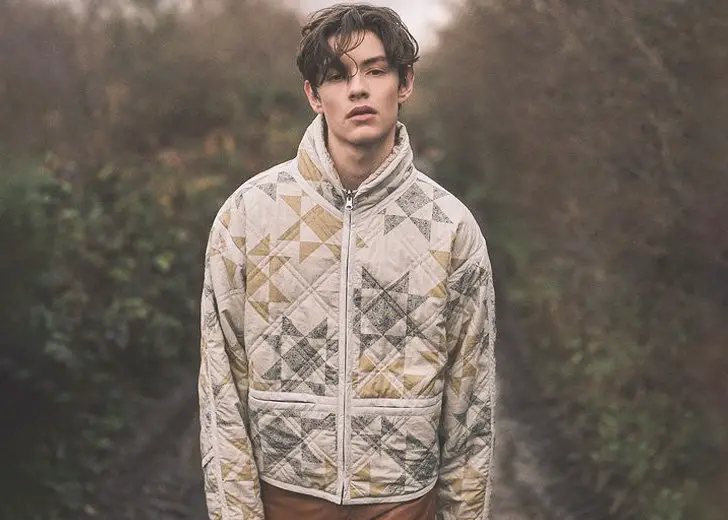 Netflix's debuted Enola Holmes last year in September and it featured several familiar faces. Stranger Things' Millie Bobby Brown portrayed Enola Holmes, the famous detective's sister, Man of Steel's Henry Cavill was Sherlock, and The Hunger Games' Sam Claflin played his brother Mycroft.
But the film also introduced audiences to a young 17-year-old Louis Partridge. 
He played the character of Lord Tewkesbury, the object of Enola's affection, in the Netflix film and managed to capture the hearts of many fans. While the actor has worked on a few other projects before Enola Holmes, he is best known for his movie with Brown.
And as his popularity rose, so did the interest in his love life.
Does Louis Partridge have a girlfriend? Here's what Patridge has said about his love life. 
Who Is Louis Partridge Dating?
It appears the actor is pretty private and prefers to keep that part of his life away from the spotlight.
Although his social media profile does not indicate whether or not he has a girlfriend, photos of him with a girl named Lulu Start have been floating around the internet. The two of them look really cozy in the pictures, and they seem to enjoy each other's company. 
But this has yet to be confirmed by the actor himself. 
However, he previously admitted that he was in a relationship before. He and Brown appeared on "17 Questions" while they were promoting their movie, and his co-star asked him, "You've been heartbroken, Louis?"
The actor confessed he had his heart broken before but provided no further details, clearly not wanting to elaborate further. However, in another interview with Glamor on October 8 last year, Brown dropped a major bomb.
The duo took a friendship test, shared their first impressions of each other, and exchanged compliments to prove they were good friends. In one segment of the exercise, the co-stars talked about who made more effort in their friendship, which led to an argument with each saying they did. 
Brown then ended up saying she got him his girlfriend's anniversary gift because he forgot. Patridge then noted that he was not expecting Brown to say that, and the two move on to another topic. 
Louis Partridge's on Screen Romance
There is no news of who that girlfriend is or if Patridge is even still together with that supposed girlfriend, but once upon a time, fans were convinced he and Brown had something going on. 
Patridge and Brown brought incredible chemistry and charm to the movie, which convinced fans to ship them. The duo also posted plenty of photos of one another on Instagram and grew close as they worked alongside the film. 
Of course, this led fans to speculate they were dating, but unfortunately, the actors denied their romance rumors and admitted they were just good friends.
The romance between Patridge and Brown was purely on screen.