Lorraine Toussaint Once Had Two Husbands, Now She Has None after Divorce with Husband Michael Tomlinson
It's safe to say that Lorraine Toussaint does not have any husbands, real or fake.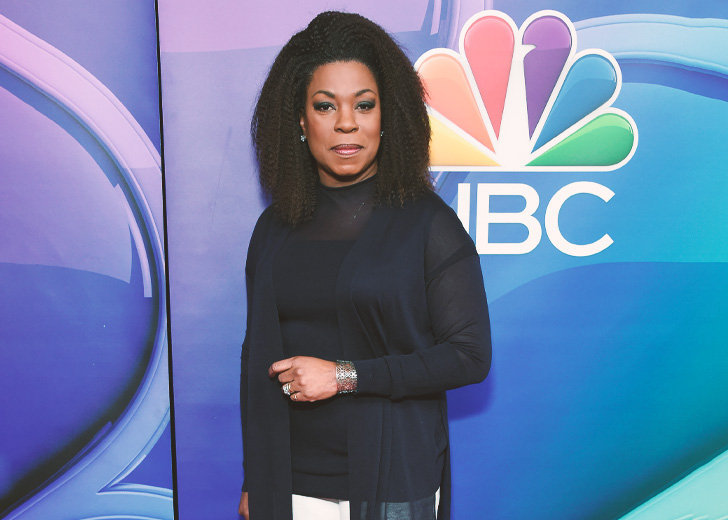 If you are a fan of The Equalizer which, premiered on February 14, 2021, you might recognize everyone's favorite auntie Viola "Vi" Marsette, portrayed by Lorraine Toussaint. Toussaint recently returned for the second season of the re-imagining of the classic 1980s series on CBS. 
She might be recognized as "Vi" currently, but one of her more famous roles back in the day was Rene Jackson on the Lifetime Television series Any Day Now. Though today's generation might not know the series, it was critically acclaimed for confronting many social issues like racism, suicide, homophobia, blackface, and many more. 
The actress also held recurring roles on several hit television series like ABC's Ugly Betty, NBC's Friday Night Lights, and TNT's Law & Order. She has also made guest appearances on Grey's Anatomy, Scandal, and CSI: Crime Investigation.
Perhaps her other most famous role on television was portraying inmate Vee inmate Yvonne "Vee" Parker on season 2 on the hit Netflix show Orange Is the New Black which also starred Danielle Brooks. But just two months ahead of the final season premiere of the series, Toussaint filed for divorce from her husband, Michael Tomlinson.
Lorraine Toussaint Divorced from Husband Michael Tomlinson
On June 13, 2019, TMZ reported that the Orange Is the New Black alum had filed for divorce from Tomlinson just days before her second wedding anniversary. 
According to court documents obtained by TMZ, Toussaint was requesting spousal support from Tomlinson and was looking to block the court's ability to award support to him. The star tied the knot with Tomlinson on June 25, 2017. 
The documents stated that the former couple had no minor children together, although there were reports they had e a teenage daughter named Samara. 
Strangely, that was not the only rumor about Toussaint floating on the internet. There were speculations that the actress had not one but two husbands. 
Lorraine Toussaint's Rumored Husband
The actress had long been at the center of rumors that she was married to Michael Zane, aka Micah Zane. 
But during her appearance on Access Live on July 29, 2019, she set the record straight once and for all. When the host asked her the story behind it, she hilariously dished about her internet husband. 
The internet one is Zane, Micah Zane, and the real one is Michael Tomlinson. You know, on the internet, I cannot get rid of this man. I can't divorce him. I can't kill him. I can't annul him. He keeps coming back.
When the host asked the actress who he was and how it came about, she replied that she was equally clueless. She shared that she had received mail to her house for her daughter with "that man's name on it."
The host then asked her if that man was in jail, to which Toussaint replied that she thought so too. 
Currently, the actress does not have any real or fake husband.