Meet 'Full House' Actor Lori Loughlin's Daughters - What Are They Doing Now?
Olivia and Bella are making their way back to the limelight after their college admissions scandal.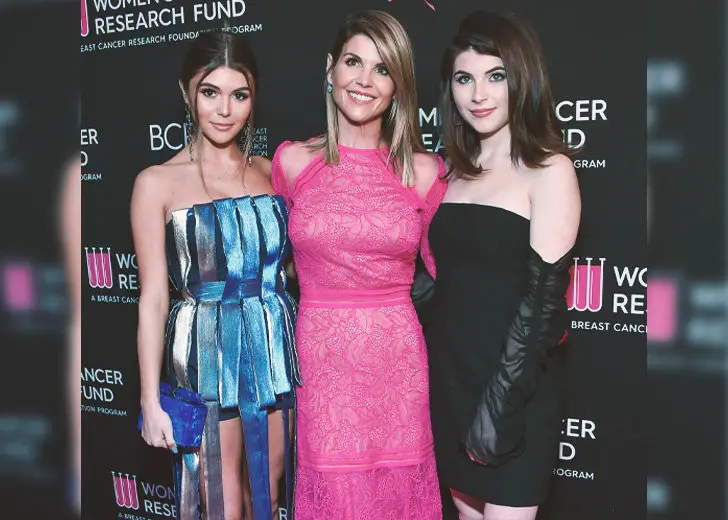 Lori Loughlin was best known for her portrayal of Aunt Becky on the fan-favorite sitcom Full House, but that was until she and her husband, Mossimo Giannulli, got caught up in a college scandal.
The duo was accused of paying $500,000 in bribes to get their daughters into the University of Southern California under false pretenses. Still, at the center of this controversy were Loughlin's daughters: Olivia Jade Giannulli and Isabella Rose Giannulli.
Since the college scam was outed, the daughters went incognito for a while and refused to be in the public eye and social media. They seem to have put the scandal behind them, though. So, what are they doing now?
Isabella Rose Giannulli Is Back from Her Social Media Hiatus
Isabella, being the child of celebrity parents, enjoyed quite the fan following on Instagram. But, of course, not all of her following can be credited to her parents as she too has a few acting credits to her name. 
However, just two days after The Wall Street Journal published a story about the college scandal back in April, the budding actress was nowhere to be found on Instagram. She had deleted her "Bella" account.
Isabella recently made a comeback on Instagram and has been posting somewhat regularly on the platform since late September. Longtime followers of the actress slash social media influencer will notice that her Instagram feed has been heavily curated. 
Her profile features only 28 posts made since 2016, as of this writing. That is understandable because after the scandal became public knowledge, her sister, Olivia, also had to curate her feed to remove endorsements for HP, Sephora, hair care brand TRESSeme, The Estee Lauder Companies, and others. 
Olivia Jade Giannulli Is Doing Reality TV
Olivia enjoyed the fanbase she had acquired as a fashion influencer on YouTube, where she had well over a million subscribers to her name. However, as previously disclosed, the college scandal led her to lose many brand deals. 
While the younger Giannulli daughter did not delete her socials, she was visibly absent from platforms like Instagram and YouTube. That was until she made an appearance on Red Table Talk, a Facebook Original show hosted by Jada Pinkett-Smith; her daughter, Willow; and Pinkett-Smith's mother, Adrienne Banfield-Norris. 
During her time on the show, she shared her side of the story and how she was willing to take full responsibility for the ill-intended actions carried out in the name of her future. She was also steadfast in her resolve to give back what she could to the community. 
Recently, Olivia has been making her way back to the limelight by participating in the celebrity dancing competition, Dancing with the Stars. The show is currently on its fourth week this season, and thus far, Olivia has been raking in a positive response from the judges and audiences alike. 
Coming back to Loughlin and her husband, they were sentenced to two and five months in prison, respectively. They have both served their time and have been released.