Loren Gray's Ex Boyfriend Kyle DeLoera Reacts to Cheating Allegations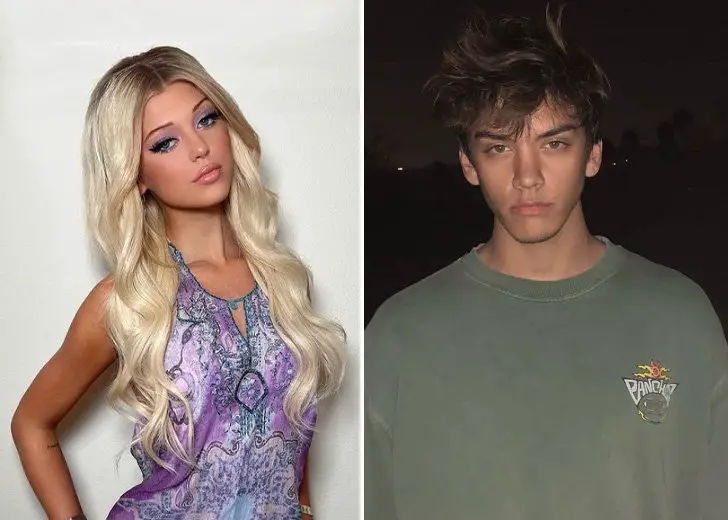 By now, it is public knowledge that Loren Gray and her former boyfriend, Kyle DeLoera, are no longer together. 
On Valentines' Day, the social media star shared she would be alone on the special day. 
Besides this hint, she and her ex boyfriend had deleted most of their romantic pictures from their socials. 
She was also putting up moody Instagram pictures with quotes on her Instagram stories. 
And finally, on episode 76 of the BFFs podcast, Gray came clean about the breakup. She said they broke up at the end of January this year. 
The singer did not delve into the details of their breakup, but she shared that everyone told her DeLoera was cheating on her even though she didn't think so. 
But it looks like Gray had changed her mind about the cheating, and a lot of it has to do with Coachella 2022. 
Loren Gray on Kyle DeLoera's Cheating
During the BFFs podcast, she said she was not trying to "mother anyone's son."
However, she clarified that she wasn't trying to hate her ex boyfriend and said he was a nice guy. 
She also talked about her upcoming Coachella 2022 performance, which took place on April 15. 
And after the event was over, Gray tweeted that she had found out from random girls at the music festival that her ex boyfriend had been cheating on her while they were together.
Tiktokinsiders reshared her tweet, and in the comment section of the post, her fans had left kind words for her. They criticized her ex boyfriend and said that she deserved better. 

Loren Gray's ex boyfriend, Kyle DeLoera. (Source: dysndysn/Instagram)
"If guys are cheating on the prettiest girls, we don't stand a chance," wrote one user. 
This didn't seem to sit well with DeLoera, who immediately responded to Gray's tweet. He shared that they broke up for a different reason and that he never cheated on the 'Queen' singer. 
"I don't get involved with internet drama because I think it is dumb but this is ridiculous," said DeLoera. He then asked netizens to help him find these "random girls" Gray was talking about. 
Loren Gray Lip-syncing at Coachella
Besides this cheating drama with her ex boyfriend, Gray appears to be in a completely different drama. 
of course i'm sick the day i'm performing at coachella (,: — Loren Gray (@iamlorengray) April 15, 2022
After her Coachella performance, a video of her performing was shared by The original Tiktokroom. 
Unfortunately, from the look of the comments left by netizens, they were less than impressed with her. Many of them accused Gray of lip-syncing. 
One user wrote, "the lip sync is so noticeable," while another asked, "is that even her voice?"
The other user noted, "Good god that's such an awkward lip-sync fail lmao."
No one knows if Gray lip-synced or not, but the social media star tweeted that she was sick on the day of her performance. 
In the comments section, her fans wished her a speedy recovery. 
The social media star had not addressed netizens' criticisms, and based on her recent Instagram stories, she is busy enjoying the music festival.