Lonzo Ball Back Together with Girlfriend Denise Garcia
Are Lonzo Ball and Denise Garcia back together? Let's take a look.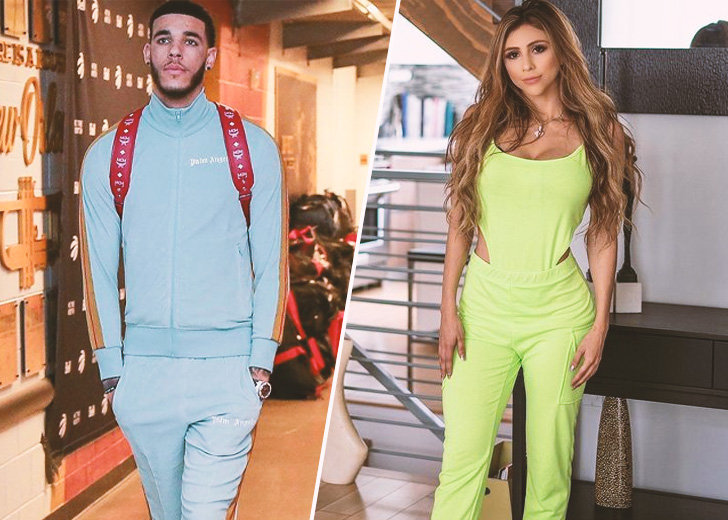 NBA player Lonzo Ball, who currently plays Point guard for Chicago Bulls after being drafted by New Orleans Pelicans in 2021, is in a longtime relationship with girlfriend Denise Garcia. Garcia is a soccer player. However, not much about her playing career and details like what position she plays are known. 
The couple has a daughter named Zoey Christina Ball, who was born in 2018. 
Lonzo Ball, Denise Garcia, and Daughter Zoey Christina 
The longtime boyfriend and girlfriend, Ball and Garcia, are natives of Chino Hills, California. They studied at the same school, and it is where their love affair first began and later prospered. Since then, the couple has seen a lot of ups and downs in their relationship, having split in 2018.
However, as per multiple reports, they reconciled two years later. 
In one episode of the reality show Ball in the Family, Ball's girlfriend Garcia, who was pregnant at that time, was given an ultrasound to see how the baby is doing. At that moment, the basketballer told everyone that their kid would be named Zoey Christina Ball. 
Their daughter Zoey was born on July 22, 2018, and the news of her birth was announced by her father on his official Twitter account. 
However, Garcia's pregnancy was a hot topic at the time, as it was understood to be unplanned. Many even accused her of using pregnancy as a tool to rope the famous basketball player.
The show, which premiered on August 29, 2017, on Facebook Watch, showcases the life of the Ball family. As of now, the show has run for six seasons.
Furthermore, as per Ball, the birth of his daughter changed his mindset on life. During his appearance on LeBron James' The Shop, Ball explained how Zoey's birth caused him "to start taking control" in life.
In the show, he said,
I got to look out for a little one that's mine, that I brought into the world. So, I mean, when she was born, that's when I started thinking about it. 
Ball and Girlfriend Garcia's Break Up
In an episode of the Ball in the Family show, aired in 2018, Garcia talked about the couple being "just parents." "He's Zoey's dad," she stated. 
When the show's producer asked her if there's a future between the two, she replied, "I mean, I just want us to both be happy, whatever that means. If it's us together, then fine. But if it's not, it's not."
All this started after rumors suggested that something was not going right between the two. Around the time of the episode, Ball and his girlfriend had a feud on Instagram. 
There were rumors that Ball has been dating another girl. However, the claim lacked credibility and wasn't justified.
Their Reunion
After a brief stint, the athletic couple was back, dating each other. In an October 2020 episode of the Ball in the Family, they confirmed to have put aside their misunderstanding. 
According to Garcia, they both seem to have grown and learned from their mistakes. She confessed, "no matter has happened between us, like no matter how ugly it gets, like we always find a way back together."
In 2021, a video posted on Instagram story showed Ball's girlfriend Garcia sleeping in his bed. This was enough for their followers to believe that peace was made between the two.