Is Loni Anderson Still Alive? Where Is She Today?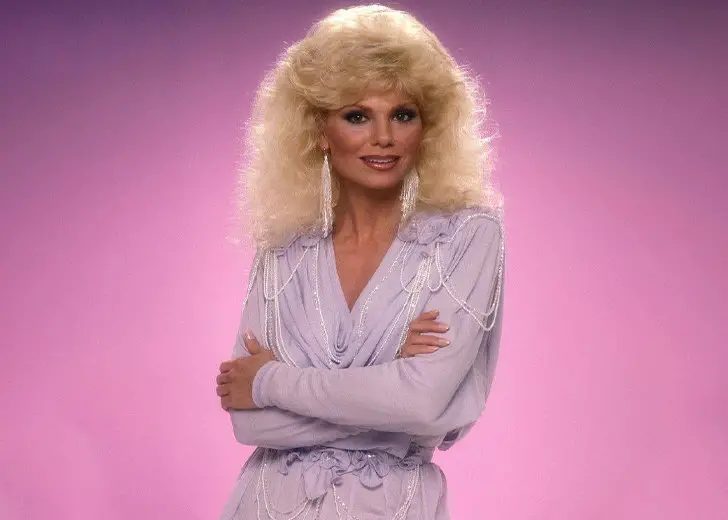 Loni Anderson's extent of Hollywood experience is so vast that her list of credits ranges from the TV movie Blown Away to the perfectly named series My Sister Is So Gay. 
She made her acting debut with a small part in the 1966 film Nevada Smith, but her big break came in 1978 when she landed a role on the sitcom WKRP in Cincinnati. 
Anderson put her spin on the role of Jennifer Marlowe as the "smart blonde" and busted stereotypes, which made her a sex symbol almost overnight. 
The hit 70s CBS sitcom earned her three Golden Globe Awards and two Emmy Awards nominations. 
She became a bonafide superstar and was considered one of the most memorable sex symbols of the late 70s and 80s.
Is Loni Anderson Still Alive Today?
After the show ended in 1982, she landed a role in the 1983 stock-car racing comedy Stroker Ace. 
The comedy series changed her life again as she met and fell in love with co-star Burt Reynolds. 
Reynolds was a blockbuster star at the time, and the couple's marriage put the duo in the spotlight as a Hollywood royalty. 
Her relationship with Reynolds took over the media while her acting career has slowed down, leaving many to wonder, "is Loni Anderson still alive today?"
The actress is very much live. 
She has guest-starred on several popular television shows such as Sabrina the Teenage Witch, V.I.P. Anderson and starred in the comedy film, A Night at the Roxbury in 1998.
Although her acting career has taken a backseat now, Anderson is still keeping up with the Hollywood lifestyle by attending the red carpets events of various galas, premieres, and charity events.
In July 2017, the actress stepped out in Santa Monica, California, looking like she had never aged in a black denim jacket, jeans, and her iconic blonde locks flowing. 
Less than two years later, the gorgeous actress attended the 26th Annual Race to Erase MS Gala in Los Angeles.
Loni Anderson on Embracing Her Age and Becoming a Grandma
The actress is 76 years old now and happily married to her fourth husband, Bob Flick. 
The couple does not have a child together, but there are parents to son Quinton Reynolds and daughter Deidra Hoffman. 

Loni Anderson and her spouse Bob Flick today (Source: Studio 10/YouTube)
Before marrying Flick, the actress was married to Bruce Hasselberg, Ross Bickell, and actor Burt Reynolds. 
Anderson had Hoffman with Hasselberg, and she adopted Quinton with Reynolds. 
The WKRP in Cincinnati star is also a grandmother to Hoffman's two daughters, Megan and McKenzie. 
In a previous exclusive interview with Closer Weekly, Anderson opened up about embracing her age and what it was like to be a grandmother. 
"I'm not saying traditional is boring, but I'm a grandma and the women around me are, too. We're different from that stereotype, so it's time to change the face of what grandmas look like!" she said while explaining her role as Frances in My Sister Is So Gay. 
Although her character in the series was free-spirited and promiscuous, she claimed she was a sort of "Goody Two-shoes, Sunday-school teacher" type off-screen. 
She added that she didn't drink or smoke.