'Dear White People' Star Logan Browning on Her Ethnicity and Parents' Impact on Her Identity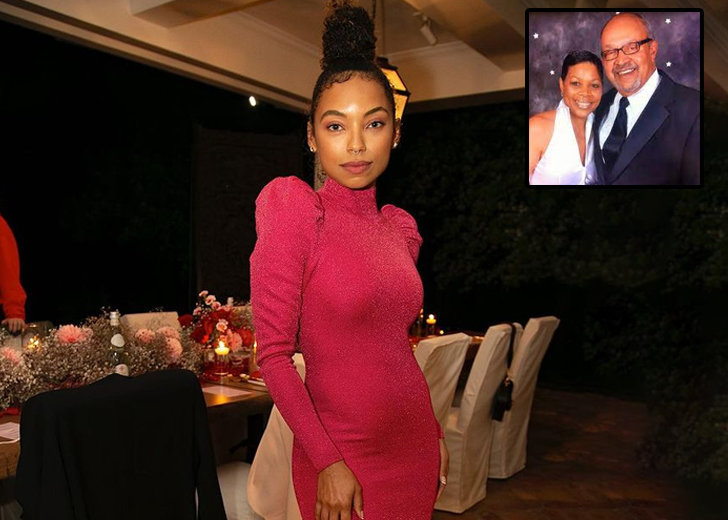 Known for starring in the 2017 Netflix series Dear White People, Logan Browning is an actress from Atlanta, Georgia.
She is biracial — she was born to a white birth mother and an African American birth father. She was later adopted by African American parents.
However, she was not much bothered about her ethnicity or cared about being judged. Instead, she did a lot of activities while growing up, including dancing for a local ballet company and cheerleading in junior high.
Logan Browning Speaks about Parents and Ethnicity
Since finding her voice, thanks to her popularity, Browning has occasionally made the most of the opportunities to speak up about her parents' impact on her life, her ethnicity, and identity.
For instance, while speaking with Refinery29 in August 2018, she explained why she didn't prefer to be described as biracial instead of just a black person.
"My first answer is: 'My parents are Black,'" she told the publication. "Part of the reason I say that is because I want to help shift people's ideas of different ethnicities, thinking that they all have to look the same."
She further stated that she should also not be called biracial because she has light eyes. "I can still have Black parents," Browning added.
The same year, she also sat down for a conversation on the headline-making radio show The Breakfast Club. There, she revealed that she was adopted, while talking about her folks and ethnicity.
The actress said that she saw herself as being from a black ethnicity while growing up. Moreover, she was not raised in a biracial household; hence, she didn't think and call herself biracial.
"I think of myself as Black — because that's what I am. But for some people, I guess the confusing part happens, really, when I have to explain that to them," she explained.

Logan Browning posted a throwback picture with her mother in July 2021. (Photo: Instagram)
During the long chat, she even unveiled that she had never met her biological parents. Because of that, she felt there was a part of her identity outside of her ethnicity she still didn't know.
"But I don't see myself as any different," she later added.
The Rise of Logan Browning as an Actress
All that being said, the actress has come a long way from Atlanta, where she was raised by her adoptive parents. She also attended Vanderbilt University in Nashville, Tennessee.
Besides, she initially started acting at the age of 14 and subsequently took up her first major role in 2007. She portrayed one of the main characters, Sasha, in the live-action theatrical feature Bratz: The Movie, based on the popular fashion doll line.
Browning was then roped in to play a role in Meet the Browns during the second season, replacing Brianne Gould as the character Brianna Ortiz.
But her best of projects came in the 2010s, where she starred in movies and TV shows such as The Secret Circle, Hit the Floor, The Perfection, and Dear White People.
In the latter project — satirical-drama series Dear White People — she played the lead character of Samantha White who is a college student trying to wake people up to social issues.