A Look into Lives of LisaRaye McCoy's Daughter Kai Morae and Granddaughter Bella
LisaRaye McCoy's granddaughter will turn five later in December.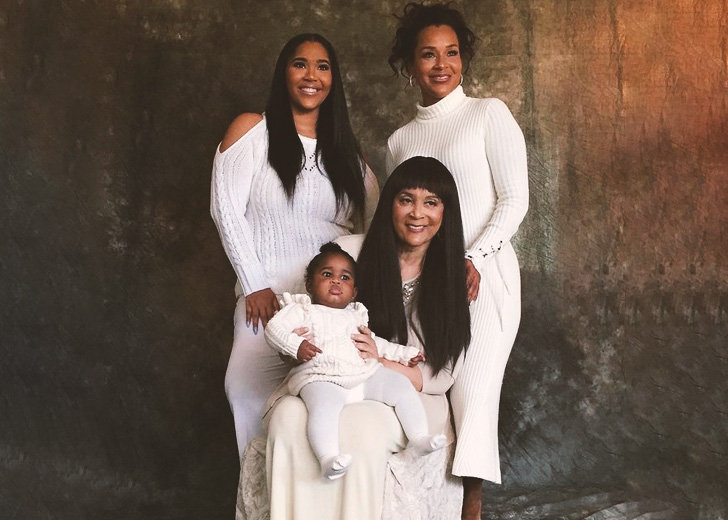 53-year-old LisaRaye McCoy, renowned as an actress, model, businesswoman, and fashion designer, is now a grandmom to 4-year-old granddaughter Bella Rae, a daughter of McCoy's daughter Kai Morae.
Morae, the only child of the All of Us star, was born to McCoy and the famed actress' ex, Kenji Pace, on December 5, 1989. But when the actress ended her relationship with Pace, she brought up her daughter on her own.
But the celebrity daughter was also not deprived of a father's love, as she was loved and taken care of by her mother's husbands Tony Martin and Michael Misick from her two marriages, as well as from her biological father.
What more do we know about McCoy's daughter? Scroll through as we bring in-depth details about the actress' daughter Morae, as well as her granddaughter Rae.
Kai Morae Is a Fashion Model Now
Following the footsteps of her fashionable mother, Morae also commenced her career in the glamour industry. She currently serves as a plus-size fashion model.
Morae, who has over 177,000 followers on Instagram, regularly posts pictures from her modeling shoots and advertisement posts for various products on her social media, updating her fans about her work life.
In addition, she has also been featured in music videos, which include 'Can't Keep Runnin' by Guordan Banks. The mentioned music video, from the album BLOOD ON THE VINYL, was released in June 2019 and currently has over 965,700 views on YouTube.
According to her IMDb profile, she has also appeared in an episode, 'LisaRaye McCoy,' which was centered around her mother McCoy, of 2019's TV series documentary Uncensored.
Who Is Kai Morae's Father Kenji Pace?
Morae's father and McCoy's ex-partner, Pace, is a very low-key personality who is best known on the internet just for his past relationship with the famed actress.
Even though Pace is reportedly an entrepreneur and a motivational speaker, he prefers to keep his minimal media presence and manages a simple lifestyle. 
His relationship with McCoy came to prominence in 1989 — the same year his daughter was born — but just a year later, the couple parted their ways and never turned back to each other.
LisaRaye McCoy's Grandmother Will Turn 5 in December
McCoy's granddaughter, Rae, was born on December 17, 2016, as Bella Rae Jeune. Morae was the first one to confirm the news via her Facebook, where she shared a snap of the baby's hospital bed a day later.
"My little princess...made her entrance into the world last night right in time for Christmas...I couldn't be happier," she wrote in the caption with a smiley emoji. That being said, she kept the details of her baby daddy under wraps.
But according to Essence, she celebrated her baby shower with her longtime boyfriend, Joe, at the time, who is allegedly her baby's father.
Rae, who will be turning five in December this year, celebrated her fourth birthday with her family, and the best part was the celebration was organized by her grandmother. McCoy posted the snaps from her granddaughter's fourth birthday on her Instagram, stating the little one made her happy and laugh.
The little one also has an Instagram account, presumably handled by her mother, where she has pictures of her studying, playing with her mother, and posing with her family members.