LisaRaye McCoy's Entrepreneurial Spirit Has Helped Her Amass a Sizeable Net Worth
McCoy has built a successful empire with her entrepreneurial spirit.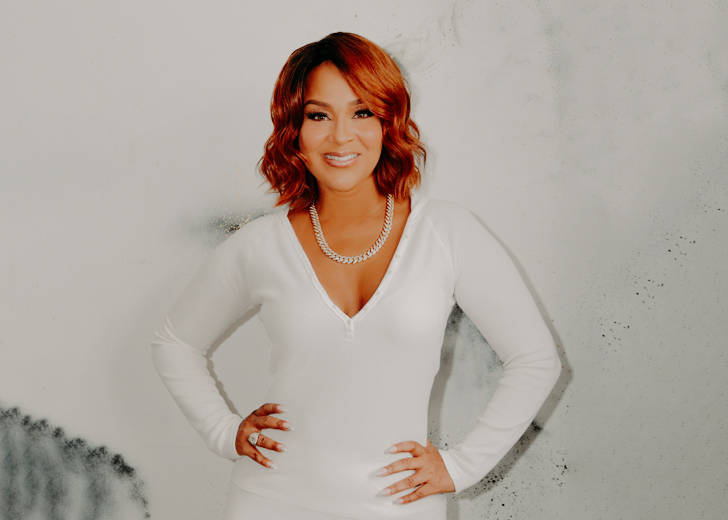 LisaRaye McCoy is more than an actress - she's an entertainer, a model, a businesswoman, a philanthropist, and a former First Lady rolled into one.
Over the past few decades, McCoy has built a successful empire for herself with all her work. According to Celebrity Net Worth, she has a whopping net worth of $10 million. 
With the launch of her luxury brand specializing in premium mattresses and furniture and the rebirth of PZI Jeans (LisaRaye Collection), The Players Club actress reignited her passion for entrepreneurship. 
Owner of 'LR Homestyles'
Her latest business venture, LR Homestyles, has helped her to grow a sizeable net worth. It had its first store at Beverly Center, Los Angeles, in 2020.
Along with the physical store, the company sells its products online. 
McCoy has often stressed the importance of living a balanced lifestyle incorporating the mind, the body, and the spirit. Until recently, she started promoting the value of rest, beginning with a good night's sleep.
After researching various distributors and suppliers, she discovered that no mattress or furniture businesses were owned by people who looked like her.
McCoy's lifestyle venture was thus created to meet such needs of the community on a global scale. 
'Sleep Black,' their signature mattress, is made in the USA and is the first handmade mattress available for customers. The brand also offers several customized pieces according to the needs of the people.
Rebirth of 'PZI Jeans'
The boss lady is also the owner of PZI Jeans after purchasing the apparel line in 2018. McCoy, who was a fan, didn't think twice before acquiring the brand.
After gaining ownership, she, along with her incredible team, rebranded the fashion label for 'ladies with hourglass body shape.'
The 53-year-old always wanted to dabble in the fashion industry. And so she did by launching her lingerie line in 2005, followed by a denim line in 2011. For a while, both her businesses remained the same in terms of size.
Acting Career
McCoy's first appearance on the iconic television series In the House (1995) drew viewers' attention. A year later, the actress made her silver screen debut with a low-budget action film, Reasons. Although the film went unnoticed, she earned several critical accolades. 
She also appeared in rapper Tupac Shakur's final music video, where her unforgettable performance attracted rapper-actor Ice Cube's attention. It led to her inclusion in the film The Players Club in 1998. With her portrayal of a troubled stripper, she left a lasting impression on viewers. 
The Chicago native's career took off after her role in the film The Wood (1999). As the host of Source: All Access (2002), a popular series dedicated to exploring hip-hop culture, she reached her widest audience in 2000.
McCoy's captivating smile and deep knowledge of all things hip-hop quickly earned her a devoted fan following. As more movie roles came her way, she landed her biggest role to date in the 2002 film Civil Brand.
She had a busy year in 2003, preparing for the release of Barry Levinson's comedy Envy (2004), the female-driven Western Guns and Roses (2000), and her sitcom, All of Us (2003), which aired from 2003 to 2007.
In twenty-five years in the entertainment industry, the Envy actress has over forty-five projects credited to her name. Some of her recent works include television series like South Side (2019), The Family Business (2018-2020), Tales (2019), A House Divided (2020-2021), and many more. 
McCoy also appeared in recent TV movies like Holiday Heartbreak (2020), Scarlett (2021), Twice Bitten (2021), among others.