Lisa Hochstein Stuck with Husband Even after His 'Emotional Affair'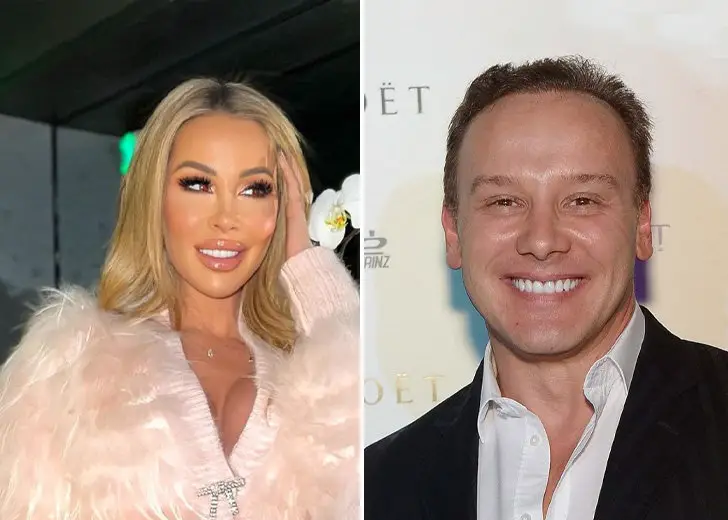 Lisa Hochstein and her husband, plastic surgeon Lenny Hochstein, rose to prominence after their appearances on The Real Housewives of Miami in the early 2010s. Their relationship hit a minor bump as season three ended.
However, as the show stopped production after season three until 2020, fans never got to see how things between them played out. As is usually the case with reality TV, their issues were made out to be bigger than they were.
The couple hashed out their differences behind the scenes, and they now have a better relationship than ever and have two kids to show for it.
Lisa Hochstein and Husband Resolved Issues behind the Cameras
As season three came to a close, there was a bit of foreshadowing of how Lisa and her husband's relationship was going at the time. During the season, Lenny was captured on camera being flirtatious with another woman.
Lisa, while talking to Entertainment Tonight in December 2021, put Lenny's situation as having a small "emotional affair" while they were not together.
It resulted because the couple was stressed about getting pregnant. The pressure got to the both of them, and they had split for a while.
However, it was nothing serious.
"Honestly, it really wasn't much of anything," Lisa told ET. During the premiere episode of season four of the show in December 2021, she even labeled the unidentified woman a "$2 ho."
She did not think she would have to revisit that time, either, and had been treating it like a "closed wound" all these years. But now that she had spoken about it, she wished she had explained the situation a bit better then.
"It was more about Lenny and I, and not so much about any other person. We were going through our own difficulties," she confessed.
"We separated and then whatever happened, happened. We decided that we love each other so much, we want to be together, we couldn't be apart from each other."
The separation wasn't a long one, either. After being away from one another for just a month and a half, they reunited.
Lisa is thankful she reunited with her husband because if they had not, they would never have had their two kids — Logan and Elle.
At the time of the interview, though, she felt they had no problems. "I have an amazing relationship with Lenny right now. I would like to say that we are in a very good place right now," she gushed.
She also acknowledged that theirs was a relationship like any other, and they would have problems like everyone else.
Lisa Hochstein's Kids and Pregnancy Issues
Lisa and Lenny have had an arduous journey to parenthood — a journey that was difficult but had a happy ending.
The RHOM star and her plastic surgeon husband had had years of pregnancy issues. Before 2015, she had had three miscarriages, and four failed IVF attempts. They even considered adoption if the next attempt did not pan out triumphant.

Lisa Hochstein with her husband, Lenny Hochstein, and their two kids, Logan and Elle. (Photo: Lisa Hochstein/Instagram)
After these, they turned to surrogacy and were thrilled after this attempt, which they considered their last one, was turned out successful. In February 2015, they announced they were expecting their first child together via a surrogate.
Even though she was happy that a baby was on the way, it was still a bittersweet experience for her. She hoped she would be given the opportunity to bear a child later in life.
On July 3, 2015, their firstborn, son Logan Hochstein, came into the world. Their second kid, daughter Elle Marie Hochstein, too, was born via a surrogate on September 16, 2019.
The family lives in Miami, Florida. Lisa is now busy filming season five of The Real Housewives Of Miami.