Why Are Blackpink's Lisa and Austin Butler Hanging Out Together? Relationship Explained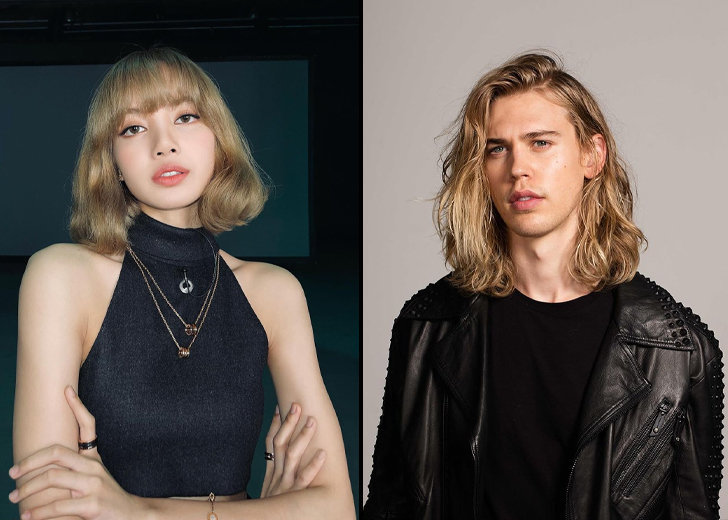 Last weekend, fans were treated with pictures of Blackpink's Lisa and American actor Austin Butler enjoying their time together in Paris.
Even though it is normal to have celebrity friends, seeing this duo wandering the streets of Paris was quite unexpected and stirred up quite a bit of fan interest.
Joining the two in their Paris trip was fashion brand CELINE's director Peter Utz, who was also seen together with them in the trending pictures.
Blackpink's Lisa Hangs Out with Austin Butler in Paris
To be precise, various social media platforms began trending with the hashtag #LISA on March 25, 2022. The tweets or social media posts mostly featured pictures of K-pop singer Lisa hanging out in Paris with Butler and Utz.
"#LISA was spotted with Austin Butler and Utz Peter in Paris, France!" a tweet [by @BLACKPINKENT_] read.
In the pictures, shared in the mentioned tweet, Lisa seemingly enjoyed her time, as she grabbed snacks and refreshments and walked the streets of Paris.
On the other hand, Butler, known for his roles in Switched at Birth, The Carrie Diaries, and Once Upon a Time in Hollywood, was styled in a blue denim outfit from head to toe and paired with classic brown leather boots.
But most of the fans asked: why are Lisa and Butler walking together? Are they dating?
"why is lisa with austin butler [sic]?" one fangirl tweeted.
The answer, reportedly, is no. The two were spotted together in Paris, most probably because they were roped in to shoot some promotional pictures and videos for CELINE, a French ready-to-wear and leather luxury goods brand.

Lisa was recently in Paris for goods brand CELINE. (Photo: Instagram)
In addition, Lisa, who is a global ambassador for CELINE, could not be dating Butler, as he was reportedly accompanied by his girlfriend, supermodel Kaia Gerber, during the recent trip.
Austin Butler and Girlfriend Kaia Gerber's Relationship
Butler and Gerber have been linked with each other since they were first spotted together in December 2021.
At that time, she had completed a month of her split from ex-boyfriend Jacob Elordi, whom she dated for just over a year.
In March 2022, the couple walked down the red carpet at W Magazine's annual Best Performances party in Los Angeles. It was their first red carpet together as a couple.
"She seems really happy," an insider told People of their relationship. "All of her friends think he's really cute."
Lisa's Relationship Status Remains Unknown
On the other hand, Lisa, whose real name is Lalisa Manoban, keeps her love life away from the spotlight.
Not just that, the diva is managed by YG Entertainment, and the celebrity management agency reportedly has a "dating ban" policy for its artists. Hence, even if she were to have a boyfriend secretly, it won't be known to the public very easily.
However, she has been linked to a few men over the years, including BTS' Jungkook in 2018.
In the past, Lisa once also revealed that she was more attracted to older men. But again, she has not been vocal about her relationship status, keeping her fans under wraps regarding her personal life.