Who Is Lindsey Vonn's Boyfriend? Inside Her Dating History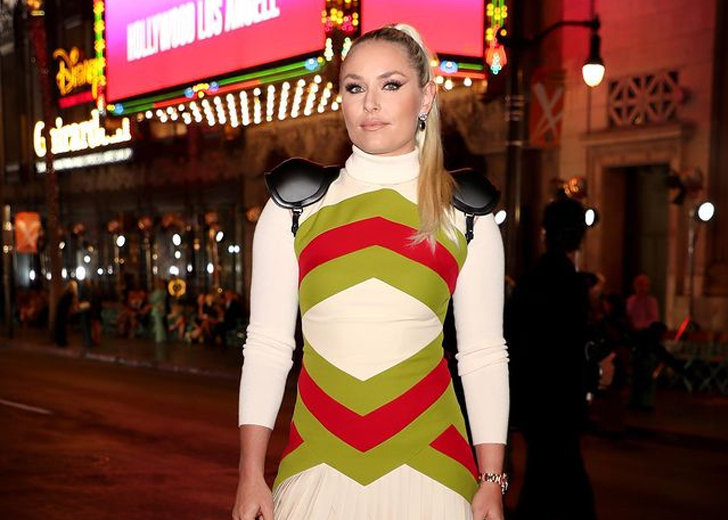 Star skier Lindsey Vonn has been in multiple high-profile relationships throughout the years.
She has also sparked relationship rumors with other personalities, such as Vikings star Alexander Ludwig.
Vonn was in a three-year-long relationship with P. K. Subban until December 2020. After ending her engagement with Subban, she has moved on with someone else. 
Here's a look at Vonn's relationship with her new boyfriend and her dating history.
Who Is Lindsey Vonn Dating?
Vonn is currently dating Diego Osorio, who is a well-known tequila entrepreneur. People confirmed the two were dating in May 2021 and that they had met through mutual friends.
Vonn and her boyfriend have been sighted together multiple times since then.
Osorio is the CEO of Lobos 1707, a recent luxury tequila brand that was launched in November 2020.
Lobos 1707 drew a lot of attention because NBA superstar LeBron James entered as an early investor.

Lindsay Vonn's boyfriend Diego Osorio on Instagram (Photo: Diego Osorio's Instagram)
Aside from being an entrepreneur, Osorio is also an actor who has appeared in a few shorts.
He kicked off his acting career playing in the 2013 video short Roshambo. His other works are Drug Mule (2016) and HotSpot: A Guide to Finding Love (2019).
Lindsey Vonn's Past Boyfriends
Vonn's earliest known relationship is with her ex-husband, Thomas Vonn. He is also an Olympian and a former U.S. Ski Team athlete like her.
The two met in Park, Utah, when she was 16, and he was 25. They later started dating and eventually tied the knot on September 29, 2007.
Unfortunately, Vonn and Thomas' marriage didn't work out, and they announced their separation in November 2011. The divorce was completed on January 9, 2013.
Vonn later opened up about why she opted to end her marriage, stating it made her miserable.
"Everyone knows marriage is tough. But it just wasn't working, and it was making me miserable. Nothing bad happened. But there was just unhappiness."
Around the time of her divorce with Thomas, Vonn began dating golfer Tiger Woods. The pair were together for nearly three years before announcing their split in May 2015.
Vonn broke the news via her Facebook.
There, she revealed the reason for their relationship not working out was their hectic schedule, which forced them to spend most of their time apart from each other.

Lindsey Vonn with Tiger Woods in April 2015 (Photo: PGA Tour)
She added they had come to a decision mutually before showing her appreciation for Woods and his family.
"I will always admire and respect Tiger. He and his beautiful family will always hold a special place in my heart."
Woods also expressed similar sentiments. He wrote Vonn was amazing with his kids — Sam and Charlie — and how the competitive nature of their sports didn't give them the leeway to be together.
Vonn later dated NFL assistant coach Kenan Smith in late 2016. However, their relationship was short-lived, and they went their separate ways in November 2017.
Following her split from Smith, it was later revealed that Vonn had a new boyfriend — hockey star P. K. Subban.
On August 23, 2019, the couple announced their engagement. However, Vonn and her boyfriend turned fiance Subban announced they were breaking up on Instagram on December 29, 2020.