A Glimpse at Linda Ronstadt's Adopted Children| Who Are Her Two Kids?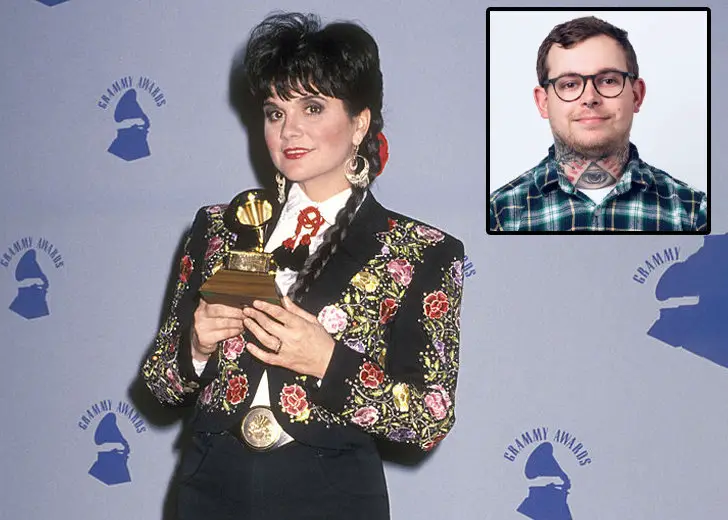 11-time-Grammy-awards winner Linda Ronstadt is known as the 'First Lady of Rock ' for a cause.
The singer of Stoney Poneys has sold over 100 million albums worldwide and is known as one of the greatest singers of all time with her contributions to rock, light opera, country, jazz, and Latin music. 
At the age of 76 now, the Tucson native has had 24 albums, including Simple Dreams and Heart Like a Wheel, out of which many of them have been certified gold, platinum, or multi-platinum both domestically and internationally. 
Read the full article to know more about Lind Ronstadt's personal life now. Know about her children and marital status. 
Linda Ronstadt's Failed Relationships Led To Adoption
Till now, Ronstadt has never been married.
She never thought she would not be unable to handle motherhood alone.
The 'Blue Bayou' songstress always liked children and wished to have a few someday.
And she did. But she chose the adoption route to fulfill her wish of becoming a mother
Ronstadt dated many men of high stature during her years in the limelight. But she always valued her privacy.
She had relationships with Jerry Brown, George Lucas, Albert Brooks, Steve Martin, Mick Jagger, and Jim Carrey to name a few.
Among these, her relationships with Congressman Brown and Lucas stand out. They had their differences, but they were serious ties.
Ronstadt and Brown came from different worlds. She was a singer at the peak of her powers, he was a congressman aiming for the White House.
They never hid their relationship. They were spotted at various places and even made it to magazine covers as a couple.


Linda Ronstadt with her former boyfriend Jerry Brown as seen on the cover of Newsweek. (Photo: Naomi Fry/Twitter)
They started dating in 1969 after meeting at a restaurant in LA and things took off from there. When together, Brown was reportedly a different man.
As they came from different worlds, they affected one another. She was a fun person. He was, too, but not the kind of fun she was.
The 'When Will I Be' star had admitted to doing "grass" and cocaine. Marrying someone with a history like that might have affected Brown's career in politics.
That was a fear he had, too. He reportedly once admitted to his friends that he could not marry Ronstadt because she would "cost him the White House."
Their romance fizzled out after a while. She moved on to a different relationship, with a different kind of guy.
By December 1983, she had started going out with Star Wars creator George Lucas.
They both loved their privacy. So, during their time together, they were not once photographed together.
Linda Ronstadt dating Jerry Brown, Jim Carrey, and George Lucas in a ten year span might be the weirdest celebrity relationship run — Alex Shephard (@alex_shephard) December 17, 2021
Lucas was smitten with her and even tried to change his persona when with him.
A usually reserved guy, Lucas changed his appearance and attempted to "morph into someone cool" as the Daily Mail put it.
There were rumors that they had gotten married, but all they did was get engaged.
The pair even made plans to build a honeymoon cottage near his Skywalker Ranch, a place where she had spent a lot of time.
However, neither did the cottage materialize nor their marriage.
They had called off their engagement by 1988 and broken up. This would end up being the last straw for Ronstadt.
She later admitted that she "never seriously considered marrying" any of these men. But she still wanted children.
So, two years after separating from Lucas, she adopted her first kid.
Linda Ronstadt's on having Children
"The only reason to have children is because you want them more than anything else, and if I get to that point, I won't care if I'm married or not," she said.
"I'd prefer to be with the kids' father because I think that would multiply the enjoyment and the richness of the experience geometrically, but I don't think it would be impossible to do it alone," she added.
These were the words she uttered in her interview with Playboy magazine in 1980. In 1990, she got herself a baby girl.
The 'Don't Know Much' songstress adopted Mary Clementine Ronstadt, her daughter, in December 1990.
Then in 1994, she adopted a second kid: son Carlos.
She got both her children after moving back to Tuscon, her hometown. After the adoption, she had to juggle her role as a mom and her rising singing career for more than 10 years before retiring in 2011. 
Mary and Carlos both had an interest in their mother's music. 
According to Linda, her children take music "for their own enjoyment, which is what music is really for."
As the New York Times noted in 2008, Mary, 17 at the time, was interested in fashion design, and Carlos, then 14, was interested in Rob Zombie and Motorhead.
Carlos once even asked his mother why she never sang rock and roll. Mary, who started singing in Spanish at 9, used to get upset when Ronstadt sang in English.
"[Mary started singing] in Spanish when she was about 9 years old," Linda shared.
Mary is now doing things similar to fashion design. She remained close to art, becoming an art educator. She used to work as an art assistant at the Guadalupe art program from 2009 to 2019.
"My daughter can sing harmonies because I taught her how," Linda spoke about Mary with Closer in July 2021.
She also revealed that her son swiftly learned guitar but was pursuing a career in tech and had a "nice girlfriend."
As for her son Carlos, he stays out of the limelight. He was last talked about by the LA Times in September 2019.
The outlet reported he was 27 at the time, lived close to his mother in San Francisco, and worked at Apple.
How Old is Linda Ronstadt?
Linda Maria Ronstadt was born on 15 July 1946 (age 76) in Tucson, Arizona, U.S., Linda was born as the third child of four children. Her father Gilbert Ronstadt was a rich machinery merchant and her mother Ruth Mary Ronstadt was a homemaker. 
What is Linda Ronstadt's Net Worth?
Ronstadt's estimated net worth is $130 million.