Art Imitates Life — Lily Rabe and Husband Hamish Linklater's Love Story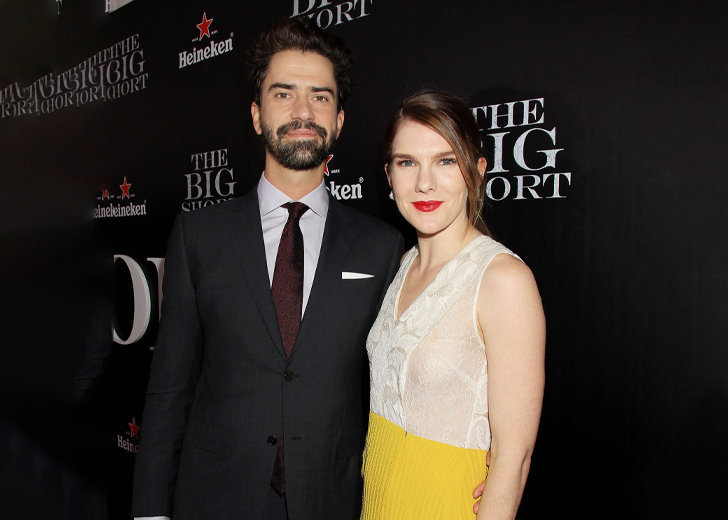 Lily Rabe comes from an acting family. And so does her husband, Hamish Linklater.
Therefore, it makes sense that they eventually got together. They met in theater and grew alongside one another, both on stage and in real life.
Lily Rabe and Hamish Linklater Theater Love Story
Rabe and Linklater are two of the best Shakespearean actors of their generation, a constant since at least 2010. That was also the year they were first cast together, alongside the legendary Al Pacino.
Rabe was born to a playwright father and an actress mother, but they never forced her into acting. Rather, their approach was to make her understand that acting was one of the many options she could choose.

Lily Rabe with her husband, Hamish Linklater. (Photo: Lily Rabe/Instagram)
She apparently got the acting genes and started singing and performing even before she graduated college.
Linklater was more pushed into acting, especially Shakespearean acting, by his parents. He dropped out of Amherst College and started performing professionally.
The first time the two met would be due to her mother, Jill Clayburgh. In 2006, Linklater was working alongside Clayburgh on The Busy World Is Hushed.
But, Al Pacino starrer The Merchant of Venice was their first time working together. Linklater had a bit more experience with Shakespeare, but it was first-timer Rabe who stole the show.
The onlookers, both in the audience and backstage, noticed a spark between them. They were open with one another, and despite having different acting and adaptation styles, they worked together really well. They still do.
Theater brought the husband and wife together, but that's as much detail as you can get directly from them about their love life. New York Times noted in their piece in July 2015 that the two preferred keeping their story to themselves.
And even when they discussed the details openly, they would later follow up with emails asking publications not to reveal them.
Is Lily Rabe Pregnant?
Rabe tied the knot with her husband Linklater in 2012. This made the American Horror Story actress a stepmother to Lucinda Rose, his daughter from his previous marriage with playwright Jessica Goldberg.
Along with Lucinda, the couple is now parents to three kids, with a fourth on the way.
Rabe and her husband had their first kid together, a daughter, in 2017.
And in June 2020, they welcomed their second child together. Despite announcing her pregnancies on Instagram, the theater junkies have never revealed their names.
As of February 17, 2022, Rabe is still pregnant with her third child. She first revealed this pregnancy in September 2021.
She has since posted pictures showing off her baby bump on multiple occasions, the latest one being on December 11, 2021. However, she has not actually said anything in particular about her pregnancy.
Their children have been featured on her Instagram a few times over the years, but never with their faces on display.