Is Kate Beckinsale's Daughter Lily Mo Sheen Dating? Know Her Crush Too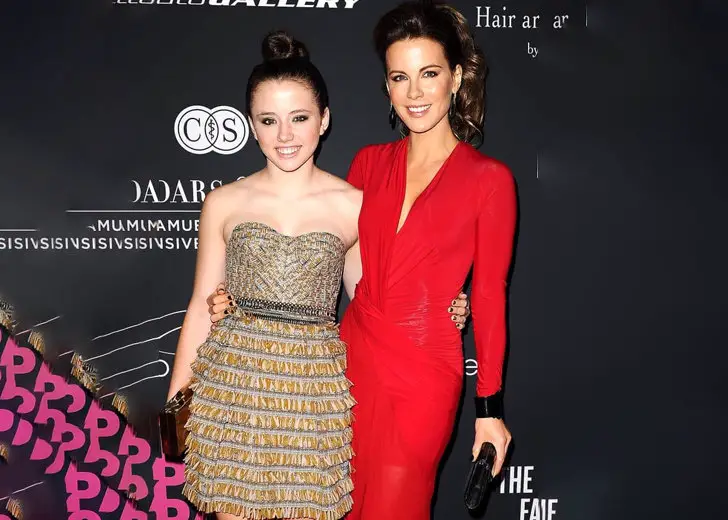 Lily Mo Sheen is the spitting image of her mother, Kate Beckinsale. So much so that she once acted as a younger version of her mother in Underworld: Evolution. 
Coincidentally, the man she is dating, actor David Schechter, also closely resembles her father, Michael Sheen, or so netizens seem to believe. 
Who Is Lily Mo Sheen Dating?
As per The Sun, the young actress has been dating Schechter since 2019. The couple seems to be going strong in their relationship. 
Admittedly, not much is known about the man Sheen is currently with.
Just this much: Schechter is an actor; he is of Jewish descent; he is an activist. 
Regardless, Sheen is not shy about flaunting the fact that she was dating Schechter. She keeps her fans in the loop via PDA-filled posts on Instagram. 

Lily Mo Sheen with her boyfriend David Schechter (Source: Instagram)
Albeit, the actress seemingly regularly filters her Instagram feed. 
David Schechter Looks Like Lily Mo Sheen's Father
In one such PDA-filled post, fans were quit to comment on Schechter's appearance, swiftly noting how both resemble a young version of Sheen's parents.
One commented: "Daddy fetish much?"
A second wrote: "Is this your father?"
"Little Michael," another fan commented.
Despite the comments, the pair are still going strong and even have approval from Beckinsale. The post in question has since been removed from Sheen's Instagram. 
Still, another one has taken its stead. The post currently featured on Sheen's feed shows her kissing Schechter, with fans gushing over how adorable the couple appeared to be. 
One even went so far as to introduce Schechter as Beckinsale's future son-in-law.
Lily Mo Sheen Had a Crush on Jimmy Kimmel
During an appearance on Jimmy Kimmel Live, Beckinsale talked about how her daughter had a crush on the talk show host. 
Albeit, she chalked the crush under "the not conventionally attractive man phase." 
Kimmel couldn't help but be flattered by the youngster's remark. The actress also noted how Sheen's father was currently dating Kimmel's ex-girlfriend.