Lily Collins' Weight Loss in 'To the Bone' — How the Movie Related to Her Real Life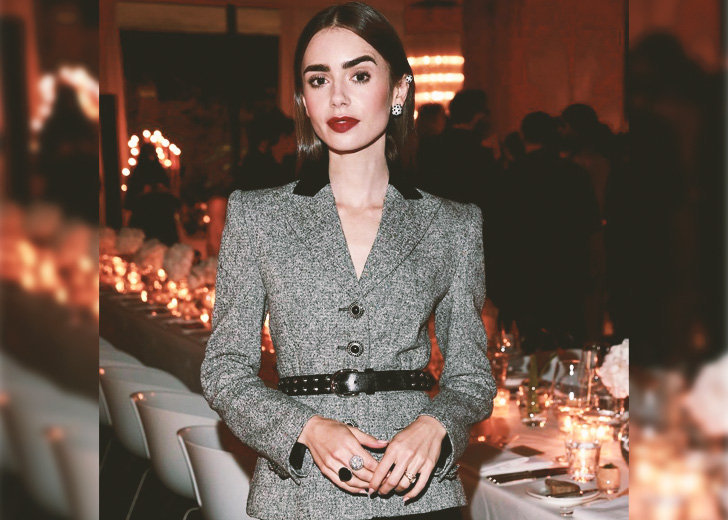 Lily Collins literally transformed into a character for Marti Noxon–directed drama, To The Bone, back in 2017.
The movie featured her as an anorexic girl named Ellen, who spent the better part of her teenage years in various recovery programs.
To portray the 20-year-old realistically, Collin needed to undergo weight loss in real life. Meanwhile, the talented actress made every effort to give her one hundred percent. 
She started losing weight deliberately and worked with a nutritionist to keep her weight loss on track.
As she prepared herself physically for the role, the weight loss and the feeling she would have to showcase in the movie started hitting home, and reasonably so. 
The movie brought back memories of her struggle with eating disorders. 
Lily Collins' Suffered from Eating Disorders
Collins got candid about her past struggles with eating disorders during an appearance at the Sundance Film Festival on January 22, 2017.
"This was definitely a more dramatic role for me," she told IMDb Studio about her role in To The Bone. Then she implied the movie was personal to her because she had also suffered from eating disorders when she was a teenager. 
The 32-year-old shared she had talked about her experiences in a chapter in her memoir titled Unscripted. She mentioned she got the movie's script right after writing about the struggle in her book. 
"It was like the universe kind of putting these things in my sphere to help me face, kind of dead on, a fear that I used to have," Collins recounted, revealing she had never dared to speak up on the matter.
But the time had changed, and Collins admittedly wanted to spur a conversation on anorexia. "It's something that a lot of young women go through, and there's no shame in it," she told Variety. 
The Guildford native even added that the movie was about embracing the past and realizing it didn't define the present. "I think it's really important, and it shouldn't be that taboo," she stressed.
Conflicting Response to Her Weight Loss 
As Collins visibly lost a good amount of her weight for the movie, the transformation met with conflicting responses.
In an interview with The Edit, as reported by Allure, the stunning actress shared she received a compliment about her drastic weight loss.
As per her accounts, a woman her mom's age praised her for losing weight, stating, "I want to know what you're doing, you look great!" Taking the instance as a reference, Collins implied how society had wired women to view weight loss as a compliment. 
Multiple magazines didn't want to put her pictures on their stories, let alone the covers, because they were concerned she wasn't healthy. The Emily in Paris star applauded their stance because she didn't want her fans to idolize skinny bodies.